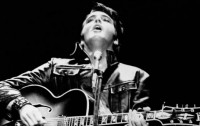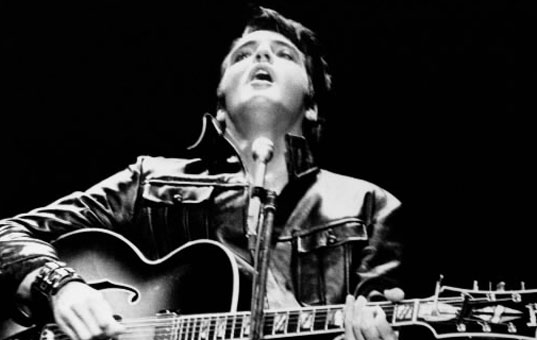 The King of Rock 'n' Roll Elvis Presley's music continues to live on long after his death in 1977. Elvis Presley's trophy room at Graceland is filled with gold and platinum records and awards of all kinds from around the world.

Elvis Presley has had no less than 149 songs to appear on Billboard's Hot 100 Pop Chart in America. Of these, 114 were in the top forty, 40 were in the top ten, and 18 went to number one. His number one singles spent a total of 80 weeks at number one. He has also had over 90 charted albums with ten of them reaching number one. These figures are only for the pop charts and only in America.
Here is the Top 10 Elvis Presley songs in my choice:
10. Heartbreak Hotel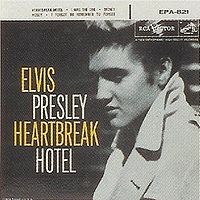 Released on January 27, 1956, this heart-wrenching tune was inspired by a suicide note printed in The Miami Herald. The tune didn't catch the public's attention until Elvis started appearing on television in the months following its release.

9. It's Now Or Never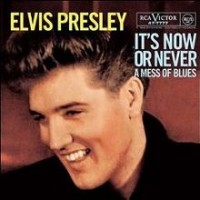 'It's Now or Never' recorded 1960 became Elvis biggest-selling record worldwide — more than 25 million copies sold. With an easygoing tune based on the familiar Italian song 'O Sole Mio,' the track is credited with opening up Presley's music to a more "adult" audience.

8. Suspicious Minds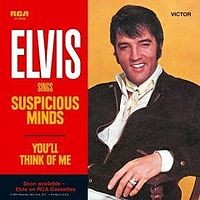 Becoming one of his most notable hits and a number one in 1969, 'Suspicious Minds' was one of the more lavishly produced Elvis Presley songs, with strings, horns and female backup singers complementing the song's infectious melody.

7. (Let Me Be Your) Teddy Bear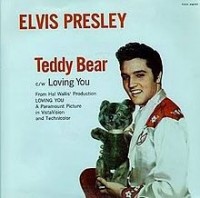 '(Let Me Be Your) Teddy Bear' was a US number-one hit for Elvis Presley during the summer of 1957, staying at number-one for 7 weeks, and his third of the four that he would have that year. Teddy bear sales went through the roof with this summer of 1957 hit.

6. Hound Dog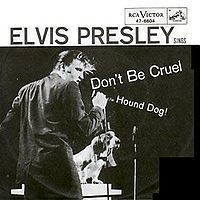 'Hound Dog' is a originally recorded by Willie Mae "Big Mama" Thornton in 1952. Elvis first performed a 'Hound Dog' to a nationwide audience on The Milton Berle Show on June 5, 1956. Over 40 million people saw the performance and, famously, the next day controversy ensued, with Berle's network receiving many letters of protest.

5. Burning Love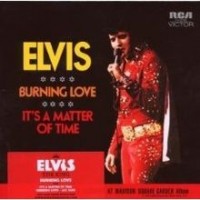 'Burning Love' was Elvis' 40th and last Top Ten hit on the US charts. 'Burning Love' was released as a single on August 1, 1972, with B-side "It's a Matter of Time", which reached the Top 40 on the country charts peaking at #36. 'Burning Love' was also one of the few rock songs Elvis recorded in the last years of his life; from 1972-1977 the majority of his songs were ballads.

4. All Shook Up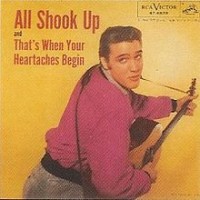 Elvis Presley songs, 'All Shook Up' was composed by Otis Blackwell. 'All Shook Up' topped the U.S. Pop chart on April 13, 1957, staying there for eight weeks. It also topped the R&B chart for four weeks, becoming Presley's second single to do so, and peaked at #3 on the country chart. 'All Shook Up' was performed by The Beatles during the 'Let It Be' sessions in 1969.

3. Jailhouse Rock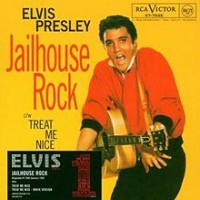 'Jailhouse Rock' song was released as a 45rpm single on September 24, 1957, to coincide with the release of Presley's motion picture, Jailhouse Rock. The tune was one of many Elvis songs written and produced by the influential team of Jerry Leiber and Mike Stoller.

2. Don't Be Cruel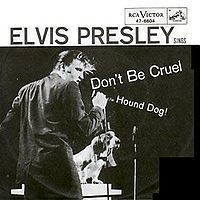 The biggest selling single ever recorded in 1956, 'Don't Be Cruel' was released with 'Hound Dog' on the flip side. Both songs climbed the charts to number one, combining to own the charts for 11 straight weeks. A record not broken until Boyz II Men's 'End of the Road' in 1992. It was inducted into the Grammy Hall of Fame in 2002.

1. Can't Help Falling in Love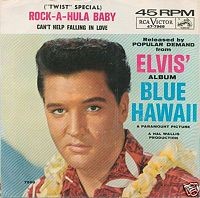 The song was based on "Plaisir d'Amour", and featured in Elvis Presley's 1961 film, Blue Hawaii. Blue Hawaii track set the standard for all pop love ballads to follow. Though the lyrics never got any deeper than "Wise men say only fools rush in/But I can't help falling in love with you," Elvis delivered them in convincing fashion, and the song's simple romantic message earned my the best Elvis Presley song.

Assemble the Top 10 songs of Elvis Presley was a lot harder than I originally thought. Please don't criticize this list of Top 10 Elvis Presley Songs because it's a list of my favorite Elvis songs, and feel free to leave your Top 10 songs of Elvis Presley list in the comments! Don't forget to 8th January say Happy Birthday Elvis Presley!