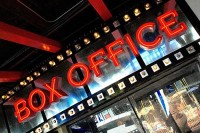 After movie Transformers: Dark of the Moon reached the milestone world wide on Aug 2 we have 10 billion dollar movies. Looking back over the year, that 2011 was a great year for billion dollar movies. 9 of the 10 billion dollar movie have only been released in the last decade, 7 of them in the last 5 years and 3 of them in this year.
If there's a studio that owns the billion dollar club, it's Disney, which has four films on the list. When it comes to directors, James Cameron is the champ, between Avatar and Titanic, which are No. 1 and No. 2. And there's no doubt that Johnny Depp remains the world's biggest box office star, with three films in the billion dollar club.
Here is list of 10 Billion Dollar Movies:
10. The Dark Knight
Total Gross: $1,001,921,825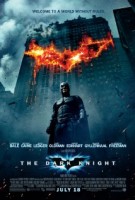 Christopher Nolan steps back into the director's chair for this sequel to Batman Begins, which finds the titular superhero coming face to face with his greatest nemesis — the dreaded Joker. Christian Bale returns to the role of Batman, Maggie Gyllenhaal takes over the role of Rachel Dawes (played by Katie Holmes in Batman Begins), and Brokeback Mountain star Heath Ledger dons the ghoulishly gleeful Joker makeup previously worn by Jack Nicholson and Cesar Romero. Just as it begins to appear as if Batman, Lt. James Gordon (Gary Oldman), and District Attorney Harvey Dent (Aaron Eckhart) are making headway in their tireless battle against the criminal element, a maniacal, wisecracking fiend plunges the streets of Gotham City into complete chaos.
Genre: Action / Adventure
Starring: Christian Bale, Heath Ledger, Aaron Eckhart, Morgan Freeman, Michael Caine, Gary Oldman, Maggie Gyllenhaal, Eric Roberts, Michael Jai White, William Fichtner
Director: Christopher Nolan
Release date(s): July 18, 2008
Distributor: Warner Bros
9. Alice in Wonderland (2010)
Total Gross: $1,024,299,904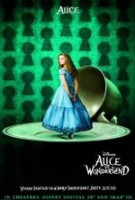 Director Tim Burton and screenwriter Linda Woolverton (Beauty and the Beast, The Lion King) team up to deliver this visually dazzling take on the classic Lewis Carroll tale. Nineteen-year-old Alice (Mia Wasikowska) is attending party at a lavish country estate when she sees a white rabbit with a pocket watch dart into the bushes. Curious, she follows the rabbit to an enormous tree, and tumbles down a hole that takes her to Underland, a strange world inhabited by anthropomorphic creatures in search of someone to save them from the dreaded Red Queen (Helena Bonham Carter), who has assumed control of the kingdom by decapitating anyone who dares disagree with her. According to a scroll detailing a historical timeline of Underland — including events that have not yet taken place — it is Alice who will set the kingdom free by defeating the Jabberwocky, a powerful dragon-like creature under the control of the Red Queen. But is this Alice the same Alice who appears in the scroll? While some of the creatures of Underland have their doubts, the Mad Hatter (Johnny Depp) and his friends are certain she's the same girl who previously visited them years ago. When the Red Queen kidnaps the Mad Hatter, Alice attempts to free her friend and locate the one weapon with the power to slay the Jabberwocky, thereby restoring the White Queen (Anne Hathaway) to the throne, and bringing peace back to Underland.
Genre: Family Adventure
Starring: Mia Wasikowska, Johnny Depp, Helena Bonham Carter, Anne Hathaway, Crispin Glover, Michael Sheen (Voice), Alan Rickman (Voice), Timothy Spall (Voice)
Director: Tim Burton
Release date(s): March 5, 2010
Distributor: Buena Vista
8. Pirates of the Caribbean: On Stranger Tides
Total Gross: $1,038,961,924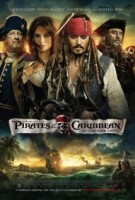 Johnny Depp returns to his iconic role of Captain Jack Sparrow in an action-packed adventure. Crossing paths with the enigmatic Angelica (Penélope Cruz), he's not sure if it's love-or if she's a ruthless con artist who's using him to find the fabled Fountain of Youth. When she forces him aboard the "Queen Anne's Revenge," the ship of the legendary pirate Blackbeard (Ian McShane), Jack finds himself on an unexpected adventure in which he doesn't know whom to fear more: Blackbeard or Angelica, with whom he shares a mysterious past.
Genre: Period Adventure
Starring: Johnny Depp, Penelope Cruz, Ian McShane, Kevin McNally, Astrid Berges-Frisbey, Sam Claflin, Geoffrey Rush
Director: Rob Marshall
Release date(s): May 20, 2011
Distributor: Buena Vista
7. Toy Story 3
Total Gross: $1,063,171,911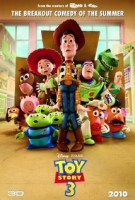 Pixar returns to their first success with Toy Story 3. The movie begins with Andy leaving for college and donating his beloved toys — including Woody (Tom Hanks) and Buzz (Tim Allen) — to a daycare. While the crew meets new friends, including Ken (Michael Keaton), they soon grow to hate their new surroundings and plan an escape. The film was directed by Lee Unkrich from a script co-authored by Little Miss Sunshine scribe Michael Arndt.
Genre: Animation
Starring: Tom Hanks (Voice), Michael Keaton (Voice), Joan Cusack (Voice), Tim Allen (Voice), Don Rickles (Voice)
John Ratzenberger (Voice), Whoopi Goldberg (Voice), Wallace Shawn (Voice), Timothy Dalton (Voice), Bonnie Hunt (Voice), Ned Beatty (Voice), Jodi Benson (Voice), Richard Kind (Voice), Jeff Garlin (Voice), Lee Unkrich (Voice)
Director: Lee Unkrich
Release date(s): June 18, 2010
Distributor: Buena Vista
6. Pirates of the Caribbean: Dead Man's Chest
Total Gross: $1,066,179,725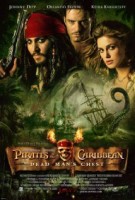 Captain Jack Sparrow (Johnny Depp) returns to the screen for another round of supernatural adventures on the high seas in this spirited sequel to the 2003 Disney hit, which re-teams original director Gore Verbinski with original screenwriters Ted Elliott and Terry Rossio. As Will (Orlando Bloom) and Elizabeth (Keira Knightley) prepare to exchange vows at the altar, their wedding plans hit rough waters with the arrival of sea-bound scallywag Jack Sparrow. It seems that Sparrow owes a substantial blood debt to half-octopus sea captain Davy Jones (Bill Nighy), and that the only way for the flamboyant sea rover to elude the wrath of his otherworldly pursuer is to seek the aid of mysterious and powerful voodoo priestess Tia Dalma (Naomie Harris), whose ability to resurrect the dead and gaze into the future may provide just the advantage needed to avoid a waterlogged fate in the locker of his legendary nemesis.
Genre: Period Adventure
Starring: Johnny Depp, Orlando Bloom, Keira Knightley, Jack Davenport, Bill Nighy, Jonathan Pryce, Stellan Skarsgard, Tom Hollander, Naomie Harris, Geoffrey Rush
Director: Gore Verbinski
Release date(s): July 7, 2006
Distributor: Buena Vista
5. Transformers: Dark of the Moon
Total Gross: $1,106,530,419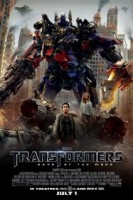 Shia LaBeouf returns as Sam Witwicky in Transformers: Dark of the Moon. When a mysterious event from Earth's past erupts into the present day it threatens to bring a war to Earth so big that the Transformers alone will not be able to save us.
Genre: Sci-Fi Action
Starring: Shia LaBeouf, Rosie Huntington-Whiteley, Josh Duhamel, Tyrese Gibson, Frances McDormand, Patrick Dempsey, John Malkovich, Alan Tudyk, Ken Jeong, John Turturro, Hugo Weaving (Voice), Leonard Nimoy (Voice)
Director: Michael Bay
Release Date(s): June 29, 2011
Distributor: Paramount (DreamWorks)
4. The Lord of the Rings: The Return of the King
Total Gross: $1,119,110,941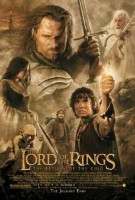 The Lord of the Rings: The Return of the King brings Peter Jackson's mammoth adaptation of J.R.R. Tolkien's classic to a close in suitably epic fashion. Instead of starting just where the previous film left off, however, it goes far back in time to the moment the tormented creature Gollum first came to possess the One Ring. In this flashback, actor Andy Serkis (who voiced Gollum and performed his movements onset prior to the final CGI effects) finally gets to appear onscreen, portraying Gollum's former self, Smà (C)agol. This disturbing scene serves as a potent reminder that the Ring seeks to corrupt even the well-intentioned Frodo (Elijah Wood), who is increasingly struggling with the dark power of the Ring himself. Thus, the film returns to the present, following Frodo, Sam (Sean Astin), and Gollum as they journey ever closer to the foreboding land of Mordor. They pass by the terrifying dark city of Minas Morgul, watching as the dreadful army of the Witch King sets out for the human strongholds in Gondor, and move on to the rocky stairs to Cirith Ungol, where an even darker enemy lies in wait. Meanwhile, the rest of the Fellowship reunites in Rohan, having defeated the wizard Saruman on two different fronts, at Helm's Deep and Isengard. They are not together for long, though, since the hobbit Pippin (Billy Boyd) gets into trouble, making it necessary for him and Gandalf (Ian McKellen) to hastily depart for Minas Tirith, capital of Gondor. Once there, they find the steward of Gondor, Denethor (John Noble), in an unstable mental state and the city preparing for battle against the amassing forces of Sauron. Denethor unwisely sends his only remaining son, Faramir (David Wenham), back into bloody battle to prove himself. He returns nearly dead, sending Denethor over the edge of sanity.In another realm, elf Arwen (Liv Tyler) begins her journey to immortal life in the Grey Havens, on her way to leave Middle-earth — and Aragorn (Viggo Mortensen) — forever, but has a vision that causes her to once again reconsider her decision. Back in Rohan, the men are preparing to ride to Gondor's aide. Ãowyn (Miranda Otto) desperately wants to join the men in battle, but her uncle, King Thà (C)oden (Bernard Hill), orders her to stay and defend Rohan if necessary (by mary larsen). The hobbit Merry (Dominic Monaghan) also desires to ride with the men, but is denied due to his small size and inexperience. Aragorn is met there by the elf Elrond (Hugo Weaving), who brings him the re-forged Sword that was Broken (in the ancient battle with Sauron) and urges him to take a different route to Gondor. Heeding Elrond's advice, Aragorn, along with elf Legolas (Orlando Bloom) and dwarf Gimli (John Rhys-Davies), takes a cavernous path through the mountains, where they meet ghoulish ghosts who betrayed Aragorn's ancestors and are doomed to eternal unrest unless they fulfill their broken oaths by aiding him. All but Frodo, Sam, and Gollum will meet on the massive battlefield of the Pelennor before the gates of Minas Tirith. The former three instead engage in a battle of wills between each other and the One Ring as they head toward the fires of Mount Doom to destroy it. Released in December 2003, The Return of the King topped even its massively successful trilogy predecessors at the box office, and went on to garner a whopping 11 Academy Awards, including Best Picture — winning in all the categories in which it was nominated and tying the record of total awards won with Ben-Hur and Titanic.
Genre: Fantasy
Starring: Ian McKellen, Elijah Wood, Viggo Mortensen, Liv Tyler, Sean Astin, Orlando Bloom, Ian Holm, Cate Blanchett, Karl Urban, Sean Bean
Director: Peter Jackson
Release date(s): December 17, 2003
Distributor: New Line
3. Harry Potter and the Deathly Hallows Part 2
Total Gross: $1,294,563,237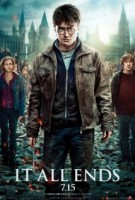 Harry Potter and the Deathly Hallows – Part 2, is the final adventure in the Harry Potter film series. The much-anticipated motion picture event is the second of two full-length parts. In the epic finale, the battle between the good and evil forces of the wizarding world escalates into an all-out war. The stakes have never been higher and no one is safe. But it is Harry Potter who may be called upon to make the ultimate sacrifice as he draws closer to the climactic showdown with Lord Voldemort. It all ends here.
Genre: Fantasy
Starring: Daniel Radcliffe, Rupert Grint, Emma Watson, Helena Bonham Carter, Ralph Fiennes, Tom Felton, Robbie Coltrane, Michael Gambon, Jason Isaacs, Alan Rickman, David Thewlis, Julie Walters, Bonnie Wright, Gary Oldman, Emma Thompson, Maggie Smith, John Hurt, Kelly Macdonald, Ciaran Hinds, Warwick Davis, Miranda Richardson, Timothy Spall, Jim Broadbent
Director: David Yates
Release date(s): July 15, 2011
Distributor: Warner Bros.
2. Titanic
Total Gross: $1,843,201,268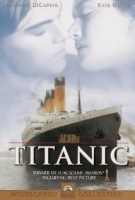 This spectacular epic re-creates the ill-fated maiden voyage of the White Star Line's $7.5 million R.M.S Titanic and the tragic sea disaster of April 15, 1912. Running over three hours and made with the combined contributions of two major studios (20th Century-Fox, Paramount) at a cost of more than $200 million, Titanic ranked as the most expensive film in Hollywood history at the time of its release, and became the most successful. Writer-director James Cameron employed state-of-the-art digital special effects for this production, realized on a monumental scale and spanning eight decades. Inspired by the 1985 discovery of the Titanic in the North Atlantic, the contemporary storyline involves American treasure-seeker Brock Lovett (Bill Paxton) retrieving artifacts from the submerged ship. Lovett looks for diamonds but finds a drawing of a young woman, nude except for a necklace. When 102-year-old Rose (Gloria Stuart) reveals she's the person in the portrait, she is summoned to the wreckage site to tell her story of the 56-carat diamond necklace and her experiences of 84 years earlier. The scene then shifts to 1912 Southampton where passengers boarding the Titanic include penniless Jack Dawson (Leonardo DiCaprio) and society girl Rose DeWitt Bukater (Kate Winslet), returning to Philadelphia with her wealthy fiance Cal Hockley (Billy Zane). After the April 10th launch, Rose develops a passionate interest in Jack, and Cal's reaction is vengeful. At midpoint in the film, the Titanic slides against the iceberg and water rushes into the front compartments. Even engulfed, Cal continues to pursue Jack and Rose as the massive liner begins its descent. Cameron launched the project after seeing Robert Ballard's 1987 National Geographic documentary on the wreckage. Blueprints of the real Titanic were followed during construction at Fox's custom-built Rosarito, Mexico studio, where a hydraulics system moved an immense model in a 17-million-gallon water tank. During three weeks aboard the Russian ship Academik Keldysh, underwater sequences were filmed with a 35mm camera in a titanium case mounted on the Russian submersible Mir 1. When the submersible neared the wreck, a video camera inside a remote-operated vehicle was sent into the Titanic's 400-foot bow, bringing back footage of staterooms, furniture and chandeliers.
Genre: Romance
Starring: Leonardo DiCaprio, Kate Winslet, Billy Zane, Kathy Bates, Bill Paxton, Bernard Hill, Ioan Gruffudd
Director: James Cameron
Release date(s): December 19, 1997
Distributor: Paramount
1. Avatar
Total Gross: $2,782,275,172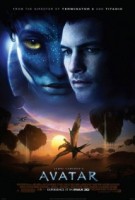 A paraplegic ex-marine finds a new life on the distant planet of Pandora, only to find himself battling humankind alongside the planet's indigenous Na'vi race in this ambitious digital 3D sci-fi epic from Academy Award-winning Titanic director James Cameron. The film, which marks Cameron's first dramatic feature since 1997's Titanic, follows Jake Sully (Sam Worthington), a war veteran who gets called to the depths of space to pick up the job of his slain twin brother for the scientific arm of a megacorporation looking to mine the planet of Pandora for a valued ore. Unfortunately the biggest deposit of the prized substance lies underneath the home of the Na'vi, a ten-foot-tall, blue-skinned native tribe who have been at war with the security arm of the company, lead by Col. Miles Quaritch (Stephen Lang). Because of the planet's hostile atmosphere, humans have genetically grown half-alien/half-human bodies which they can jack their consciousnesses into and explore the world in. Since Jake's brother already had an incredibly expensive Avatar grown for him, he's able to connect with it using the same DNA code and experience first-hand the joys of Pandora while giving the scientific team, led by Grace Augustine (Sigourney Weaver) and Norm Spellman (Joel David Moore), some well-needed protection against the planet's more hostile forces.On a chance meeting after getting separated from his team, Jake's Avatar is rescued by Neytiri (Zoe Saldana), a Na'vi princess, who brings him into her tribe in order to give the humans a second chance at relating to this new environment. When word gets out of his increasing time with the alien species, Quaritch enlists Jake to do some reconnaissance for the company, as they'd like to persuade the tribe to move their home before taking more drastic measures to harness the treasure hidden below. Yet as Jake becomes one with the tribe and begins to understand the secrets of Pandora, his conscience is torn between his new adopted world and the wheelchair-bound one awaiting him when the psychic connection to his Avatar is broken. Soon battle lines are drawn and Jake needs to decide which side he will fight on when the time comes. The film was shot on the proprietary FUSION digital 3D cameras developed by Cameron in collaboration with Vince Pace, and offers a groundbreaking mix of live-action dramatic performances and computer-generated effects. The revolutionary motion-capture system created for the film allows the facial expressions of actors to be captured as a virtual camera system enables them to see what their computer-generated counterparts will be seeing in the film, and Peter Jackson's Oscar-winning Weta Digital visual-effects house supervises Avatar's complex special effects.
Genre: Action, Adventure, Sci-Fi, Thriller
Starring: Sam Worthington, Zoe Saldana, Stephen Lang, Sigourney Weaver, Michelle Rodriguez
Director: James Cameron
Release date(s): December 18, 2009
Distributor: 20th Century Fox