Tech experts around the world are trying every year to assess the best laptop brands available and rank them depending on specific criteria. While some low-rated brands do offer high-quality products and some high-rated ones are known for failing with some models when it comes to the best laptop brands by quality, and user support, this year things are pretty clear. It is important for all of us to know what names we should trust next time we wonder which brand wins in the Lenovo vs. Asus laptop or Dell vs. Lenovo competition, so here are our top 5 best laptop brands in the world so far.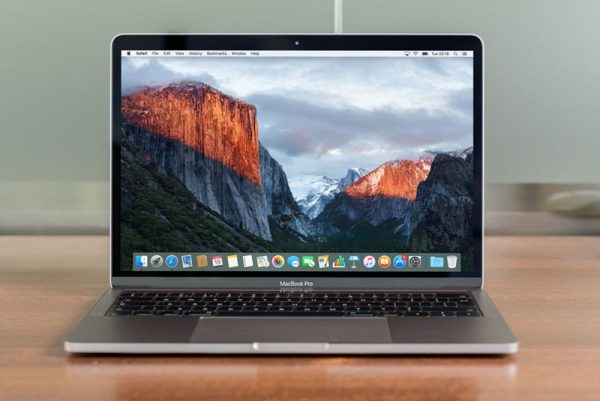 1. Apple
Usually, the MacBook Pro is considered to be Apple's best entry in the laptops field, but as a brand, Apple seems to be still carrying the torch for years in a row. Beyond the particular tech specs of the many Apple laptop models, the brand itself stands as a flag carrier of quality, preloaded software power, warranty coverage and customer care. Apple is known for its top-notch hi-tech laptops and industry leading tech support and this is why it still holds the first place in everybody's tops.
2. Dell
While there is still a fierce Dell vs. Lenovo competition, Dell seems to win not only for its wide array of laptops available for all needs and budgets but also for its powerful warranty system and impeccable tech support. Dell XPS 13 is amongst the most popular WIndows laptops in the world, but Dell won the market by providing customers with both low-cost Windows system home laptops and high-end expensive gaming ones. You can find almost anything in between and all tech specs are quite compelling for the price range.
3. Asus
This might come as a surprise for many, but Asus climbed the success ladder fast and for all the right reasons this year. While everybody is praising the Asus ZenBook UX305 for its tech specs, let's not forget that the Taiwanese manufacturer has something in store to please everybody. The top three best laptop brand in the world, Asus impressed tech specialists with its robust, hi-tech and attractive models, solid customer care policies and an aggressive price policy that pleased all users.
4. Lenovo
Granted, Lenovo makes some of the best laptops in the world and is a brand name you can trust. While the ThinkPad line is top-industry and the Yoga line is absolutely fantastic for its dedicated niche, Lenovo also made a few mistakes (some mediocre budget systems and the terribly flawed LaVie Z) which now hold the brand back. Moreover, customer support and tech support are definitely not top of their line and this pushed Lenovo to the fourth place this year. Of course, if you aim for the ThinkPad T450 family, you have nothing to worry about. Just don't expect customer support to answer all your questions in a correct or timely manner.
5. HP
Another ongoing competition in the last years is the Asus vs. HP laptop one. As we can see, however, Asus made it to the third place in specialists' top 5 best laptop brands in the world, while HP managed to get to an unflattering fifth place. Once a flag carrier in the laptop industry, HP fell hard in the past two years because of the disappointing Spectre x2 2-in-1, Envy 13t, and EliteBook 745 G3. Besides poor battery life and poor systems' functionality, HP also demonstrates a lack of understanding when it comes to the notion of "customer support". To add insult to injury, some HP laptops heat very hard very fast and many mistook them for frying pans – an unfortunate development for a brand that made the history of computers.
What is your favorite laptop among these best laptop brands in the world? Do you have a soft spot for a certain model or are you still looking for a brand to mix in design, system functionality, tech-specs, warranty and customer support?