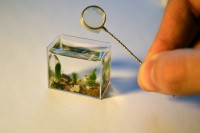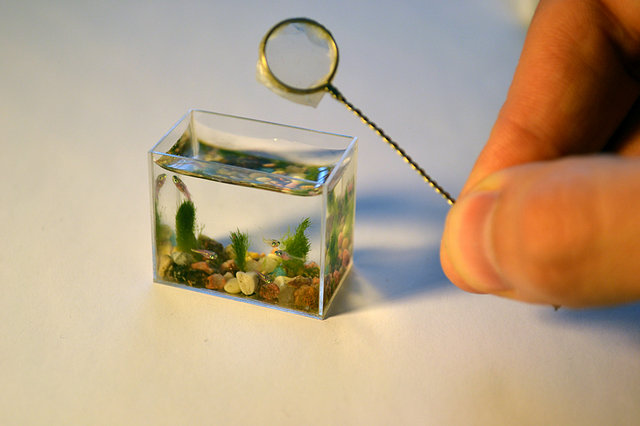 Siberian craftsman Anatoly Konenko is responsible for the smallest aquarium in the world. A glass cube measuring 30 x 24 x 14 mm, filled with multicolor stones and sand, contains 10 ml of water for a tiny fish. It also have a little water purification filter to keep the water healthy for fish. Only baby fish can fit inside the tiny glass cube that is the world's smallest aquarium.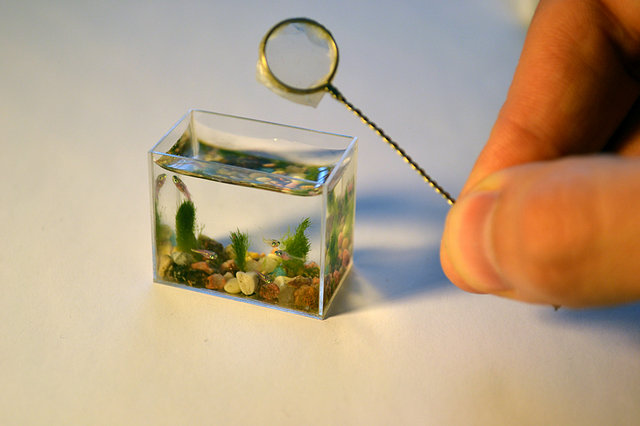 Anatoly Konenko has been fiddling around with micro-miniatures for 30 years – he was the first such craftsman in Siberia. He worked out how to write on rice grains, poppy seeds even human hair, and created the necessary micro-instruments to do this.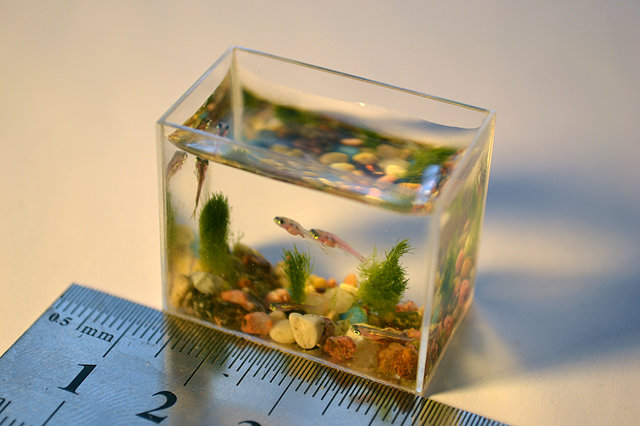 The world's smallest aquarium isn't Anatoly Konenko's first record. In 2002, his micro-book that measured less than 1 sq. mm entered the Guinness Book of Records. But notwithstanding its size, it adhered to all rules: offset printing, hardback binding and all. Meanwhile, the micro-miniaturist's most recent accomplishment until now was the smallest ever functioning mousetrap: 6 by 3mm.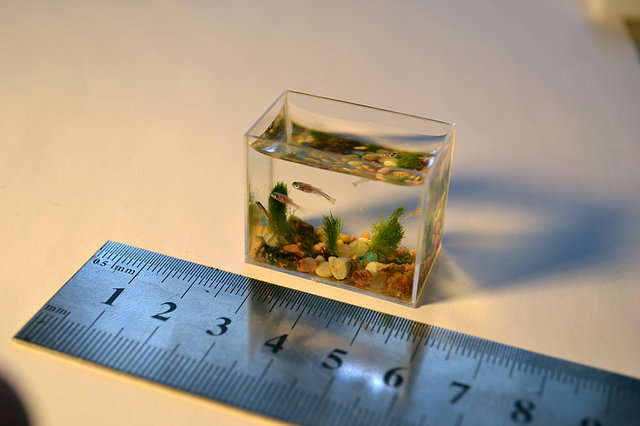 Nevertheless, Anatoly Konenko has plenty more micro-masterpieces up his sleeve, including a violin for a grasshopper, a camel caravan that fits inside a needle ear, an alphabet inscribed on a hair, a zoo that balances on a dragonfly's wing and the most stunning display of all: a model Eiffel tower that teeters on a mosquito's antenna. Meanwhile, Konenko has gone one better than forging a shoe for a flea – which he insists is no hard task – and made it a set of jewellery, including necklaces and pendants.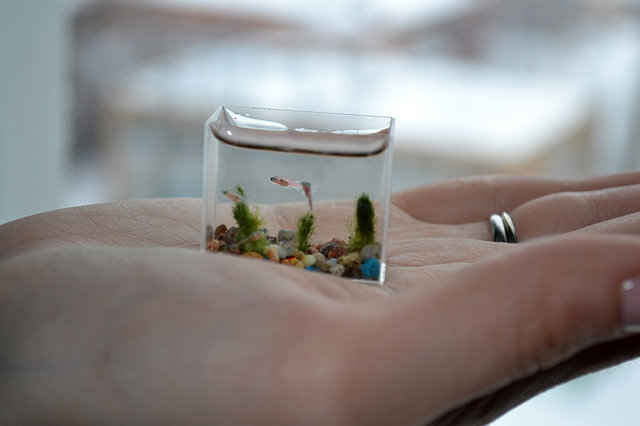 Anatoly Konenko has taken his works to the US, Germany, France, the Czech Republic, Spain, Japan and China. His works can be found in many museums around the world, in private collections and in libraries. The presidents of Russia, Korea, Belarus, the Czech Republic and Slovenia treasure his masterpieces. And who knows what place the world's smallest aquarium from Siberia will call home.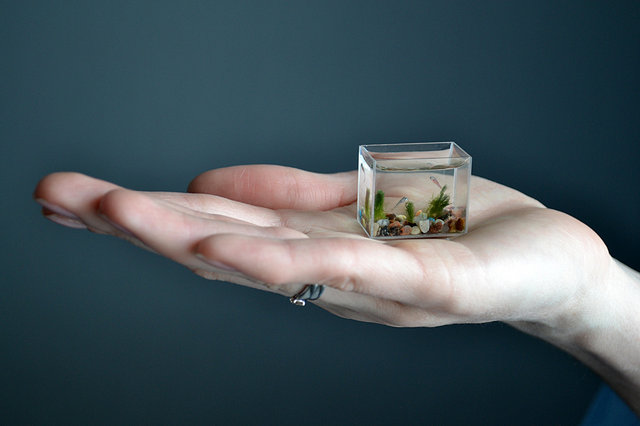 Next amazing miniature is this The Miniatur Wunderland Hamburg – The World's Biggest Model Train Set.