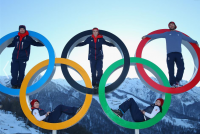 Canadian Olympic snowboarder Sebastien Toutant discovered an odd sign in the toilets over at the 2014 Winter Olympics in Sochi, Russia. The sign proscribes a number of activities that are not permitted in the toilets, including, apparently, fishing.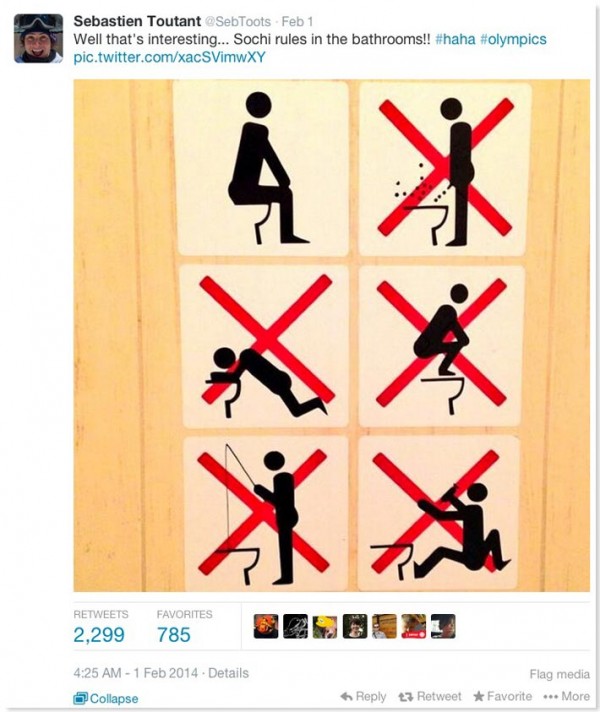 A photo of a men's cubicle with twin toilets taken at a Sochi Olympics venue in Russia has gone viral on Twitter. The image was taken in the men's restroom at the Olympic Biathlon Centre and since it was posted on Monday it has been re-tweeted almost 1,500 times. The picture was shared by Russian opposition leader Alexei Navalny who questioned how the budget for the games was being spent. The image was taken by BBC Moscow correspondent Steve Rosenberg. He shared the picture on Twitter with the caption: "Seeing double in the Gentlemen's Loo at the Olympic Biathlon Centre #Sochi".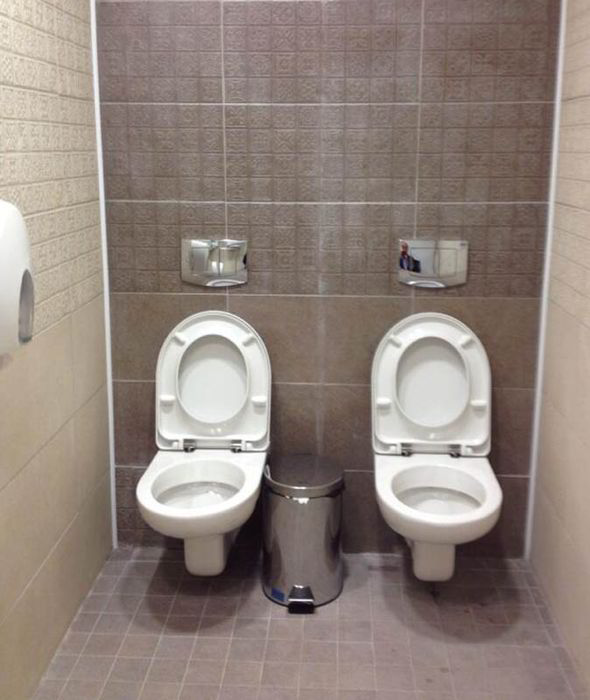 Users of the social media site posted photos of other side-by-side toilets, believed to have been taken in Russia, including ones in a courthouse and cafe. Vasily Konov, editor of the state R-Sport news agency, said such communal toilets are standard at Russian soccer stadiums. He tweeted: "Why are the BBC folks scaring us? This is what the gents look like at football stadiums in Russia."
Mr Konov then posted a picture of two urinals and three toilets in one large restroom.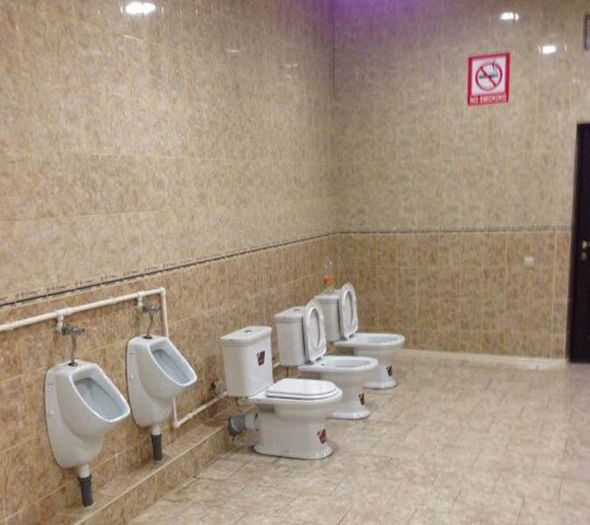 The picture has caused much disbelief and hilarity on Twitter, with some users joking that the toilets were designed to be used in "tandem". And journalists are having a rotten time at Sochi, and their tweets are pretty funny: