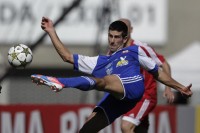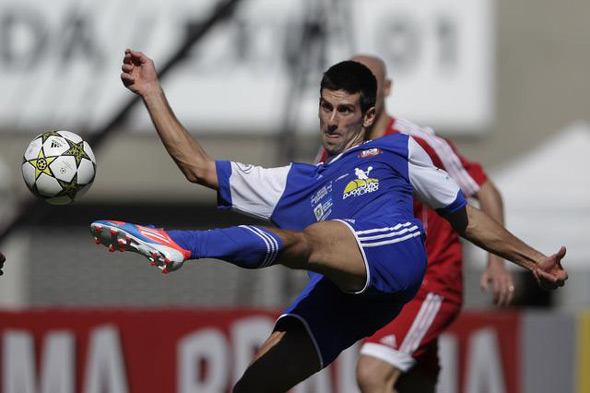 World ATP no.1, Novak Djokovic, played a friendly football game with Brazilian and global legends of the sport at Estádio Olímpico João Havelange on Sunday.
They played two halves of 25 minutes each. If online betting (click here) at Top Bet offer bet on Novak Djokovic scored a goal in football match that must be insane odds. But in match on Sunday Novak scored a goal from penalty.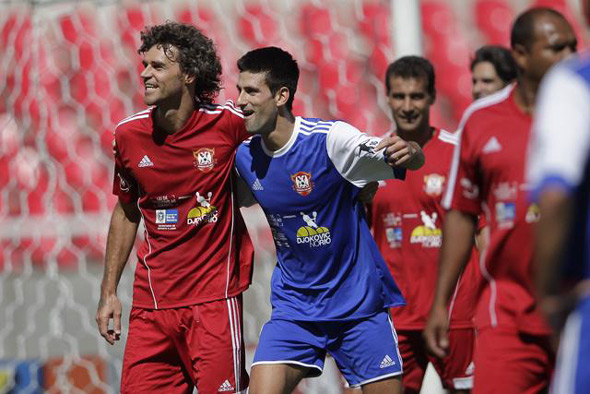 During his three-day trip Novak Djokovic inaugurated a tennis club in a shanty town and gracefully lost an exhibition to former world No1 Gustavo Kuerten. (click here)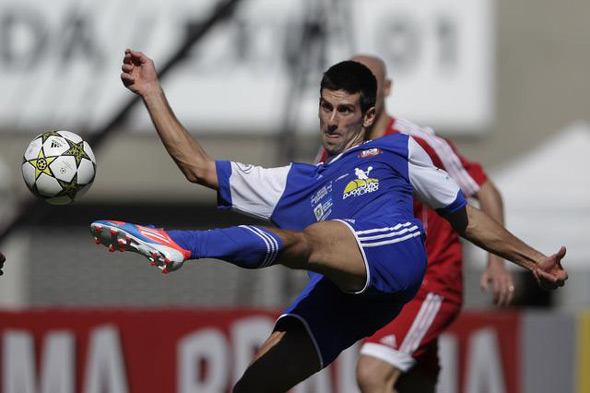 On Sunday charity exhibition was organized by Djokovic's Serbian countryman, Dejan Petkovic, who starred for several Brazilian clubs in the past decade. Former Brazil stars Zico and Bebeto were among the participants.
The 3-3 draw was played at Engenhao stadium before Brazilian league champion Fluminense lost 2-0 to Cruzeiro. Fluminense lifted the league trophy after the match, its first at home since clinching the title last week.