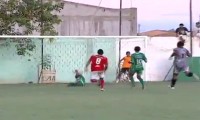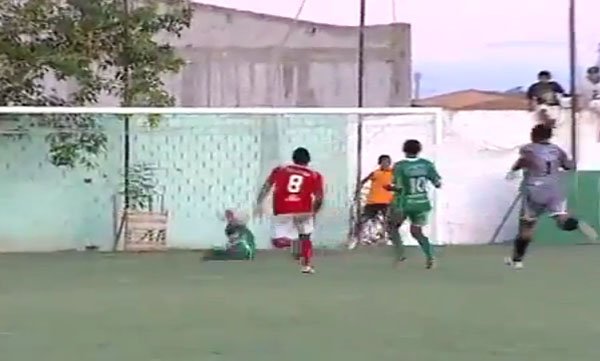 Funny video footage has emerged from a match played in Brazil yesterday between Guarany and Sergipe.
With just seconds remaining, the Guarany keeper went up for a corner but when the Sergipe goalie got hold of the ball he got the ball upfield quickly leaving a striker in on goal.


A shot from the attacker cleared a last ditch defender but a ball boy comes into shot and clears the ball. As one comment on the video below says – at least he used his feet to avoid detection!
After the ball boy ran off the pitch, to cheers from the home support, a scuffle ensued, which caused the referee to end the game early – simply awarding the win to Sergipe.