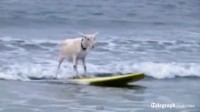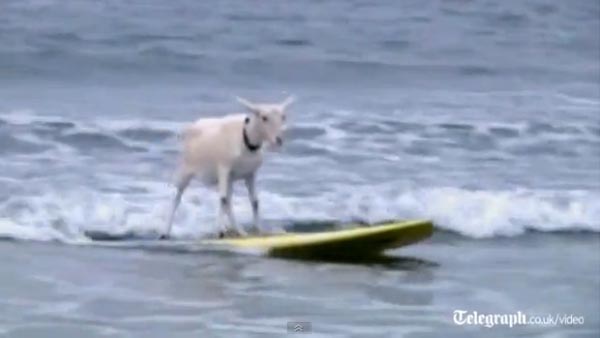 Visitors on Grover Beach in California are accustomed to seeing surfers catching a wave on the beach. But they were given a surprise when a goat named "Goat-ee" tried balancing his hooves on a board.
"Goat-ee" owner, Dayna McGregor, says he initially bought "Goat-ee" to eat weeds in his garden, but after she started following him around everywhere, she soon became his pet.

Because one of those places she followed him to was Grover Beach, McGregor decided he wanted to celebrate his birthday surfing with the goat. McGregor told the Telegraph:
"She did pretty well. She got up on a couple waves. Got up? We put her on a couple waves and she was pretty successful".