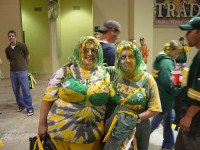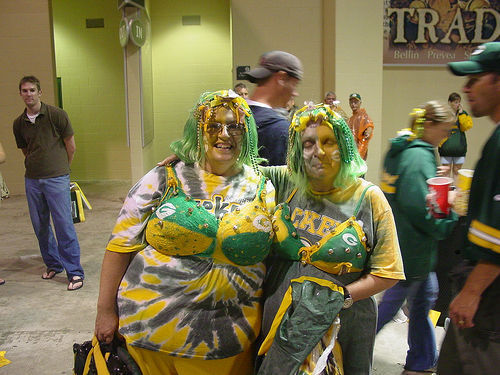 Unless you've been in hiding all winter you know that February 7th is Super Bowl Sunday and whether you love or hate the NFL, odds are you'll be watching the big game on February 7th. and the best way to do that? By looking good, of course! But, in a sea of guacamole, dips and pizza, you need to find a great outfit to wear that still keeps you comfortable. And as you gear up for your get together by ordering party trays, renting a keg, and the like you may not have time to find something great to wear for the event.
Here are a two recommendations for you to try out for this year's game:
Jersey Girl
Jersey Fashion Tees make a perfect fashion statement at any football party. They don't pledge allegiance to any team so you don't have to worry about pissing off fans of the other team, but they give the illusion that you are a Football Savvy Diva! Pair the fashion jersey tee with a glittery or embellished pair of jeans to dress it up and throw in some accessories like a unique bag or stylish flats!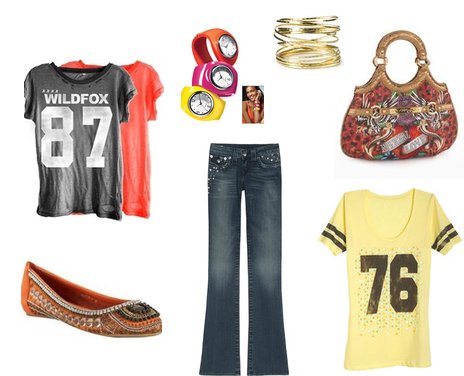 Fantasy Football Flirt
Flirty Fashion Jersey Tees are super cute and with sayings like "Call Me" or "Kiss Me," you will definitely pull all eyes from the football game on the t.v. onto you! Pair them with a pair of your best fitting, "doesn't my butt look great and my legs look super long" jeans and a pair of fun football cleat inspired wedges!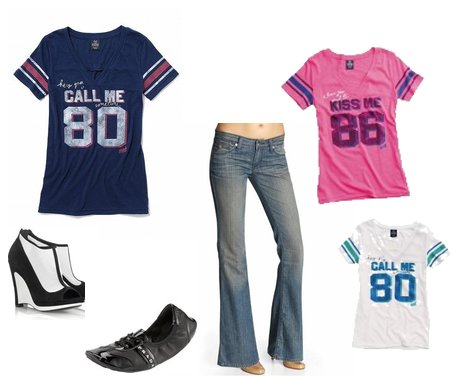 For more Fabulous Outfit Ideas to Wear to the Super Bowl 2010 check here!
So, whomever you're cheering for, make sure you look great and picture-ready. You never know who will be busting out a camera.
Look great while you cheer your team to victory and check out this great Super Bowl Commercials!