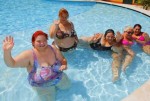 Italy has chosen a full-figured woman as new beauty queen, proud of her ample body weighing in at a hefty 170 kilos (375 pounds). The new beauty queen of Italy is a chubby woman Angela Scognamiglio.
Angela said she was "very moved" when she was named Saturday night as the new "Miss Chubby" at the complex-free contest held in the Tuscany village of Forcoli, near the city of Pisa.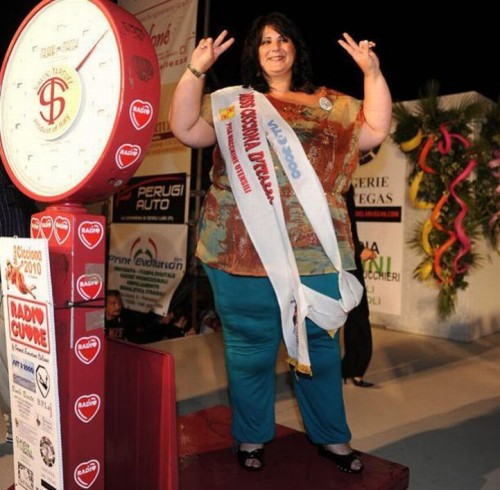 "I am very moved, I feel as if I've won the lottery," the 33-year-old from Naples said after beating out 30 other contestants for the title.
As in all past 20 editions of the pageant, there is only one condition for entry: you have to weigh more than 100 kilograms, or 15 and a half stone.
The contest's founder, Gianfranco Lazzereschi, says "The full-figure pageant is a way to send a different message about beauty."