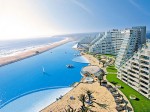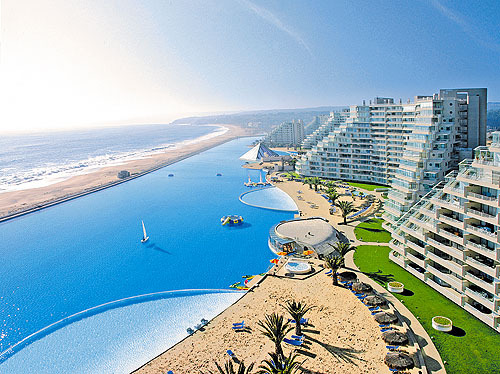 San Alfonso del Mar, in Algarrobo, Chile, has the largest pool in the world according to Guinness World Records. This 66 million-gallon saltwater pool can hold small sailboats, and is 2/3 of a mile long — covering 20 acres. And on top of that, San Alfonso del Mar also provides a pristine, temperature-controlled indoor beach pool in the form of a glass pyramid. Enjoy a swim under the stars as well as heated water and sand. It holds 66 million gallons of water. If you want to take a dip in the world's largest swimming pool you'll have to travel to San Alfonso del Mar in Algarrobo, Chile, where a computer-controlled suction and filtration system continuously pumps water from the ocean, keeping crystal clear. This pool is a manmade beach, surrounded by 3.5 million pounds of sand. Opened in 1997, the pool uses nearby ocean water, and pool goers are invited to partake in ocean sports like sailing, snorkeling and scuba diving.
Although it wasn't cheap, costing around $2 billion to build and another $4 million/year for maintenance, the pool seems to be worth it as it has been attracting huge crowds of curious tourists.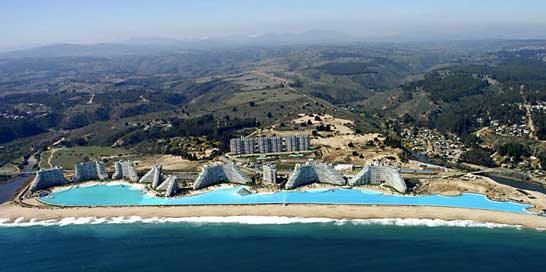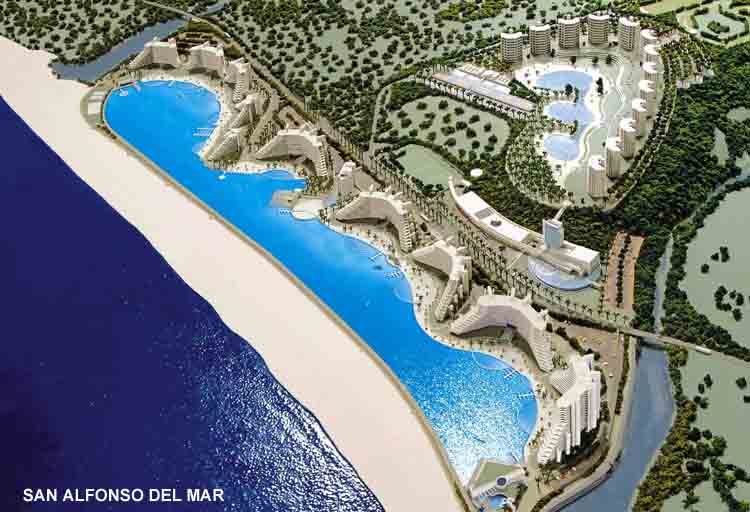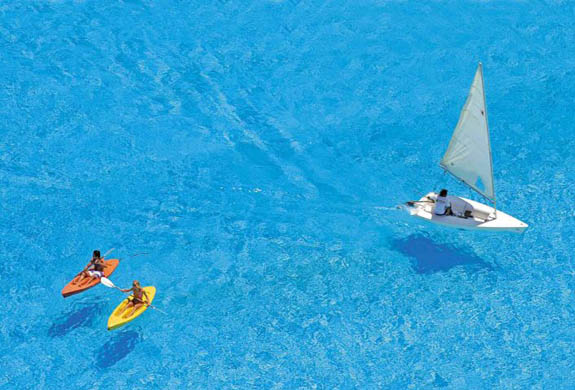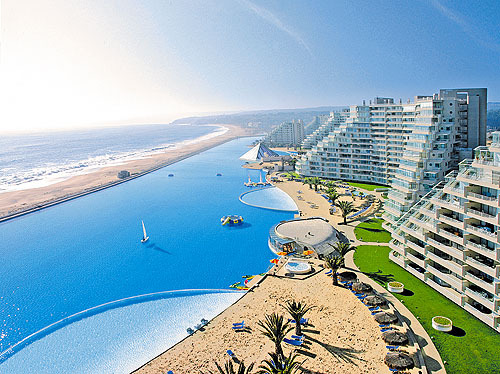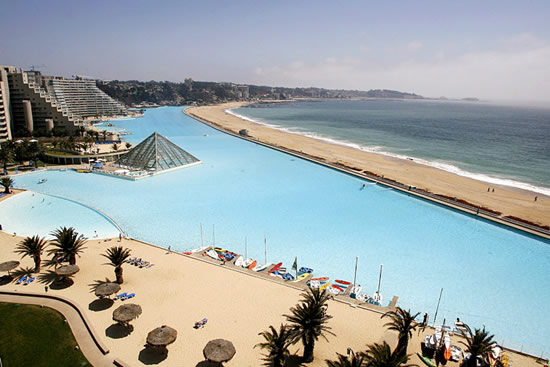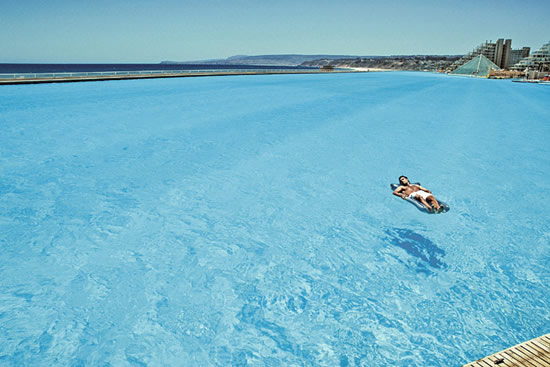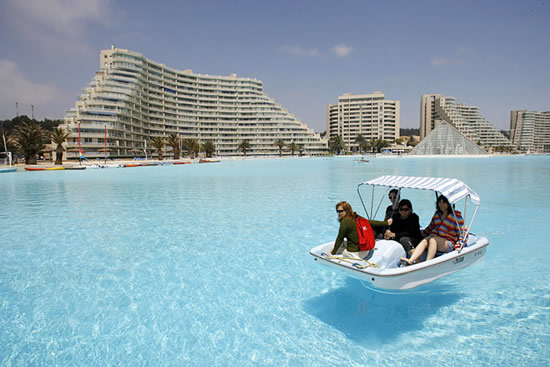 I have to say that after seeing these pics, I've decided I'd love to visit this place.