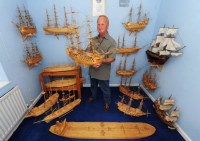 Former oil rig worker David Reynolds has spent more than 10,000 hours gluing over 250,000 matches to form hundreds of his matchstick ships model. He has created 20 legendary vessels including the Titanic, Queen Mary, HMS Victory, the QE2, Cutty Sark, the May Flower, USS Constitution, the Mary Rose and a replica of a North Sea oil platform. The model of a North Sea oil platform is made up of more than four million matches, weighs half a ton and took 15 years to build.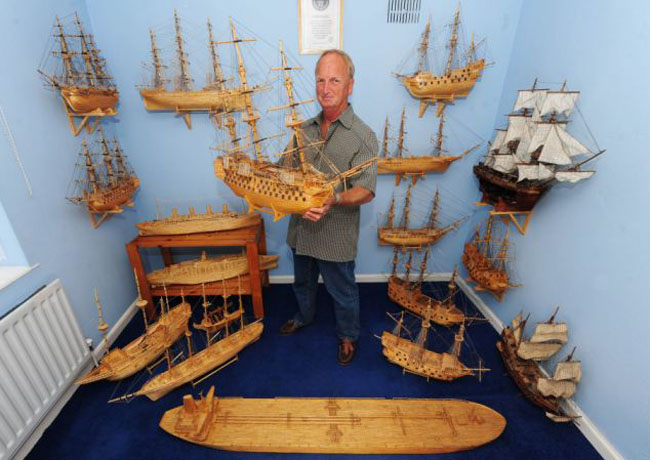 The model was so massive that it could not be assembled in one piece at the Reynolds' home in Swaythling, Southampton. Mr Reynolds hit the headlines when his model of a North Sea oil platform was recognised by Guinness World Records for making the biggest matchstick model.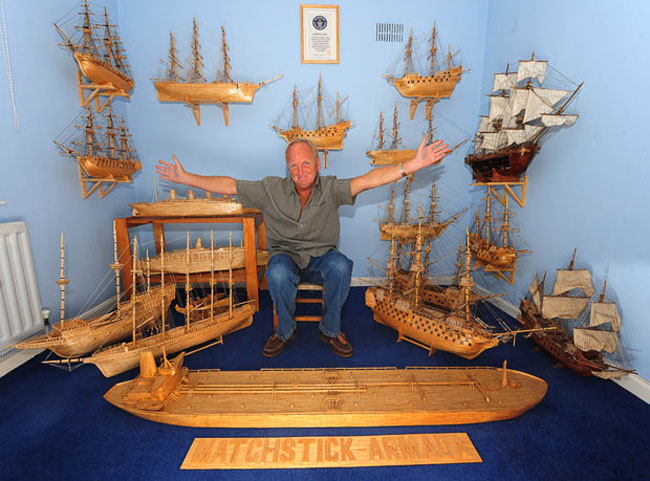 Mr Reynolds first discovered his hobby when his son bought him a matchstick model kit. Some different model is this Model of Futuristic City Made of Stacked Staples by Peter Root.