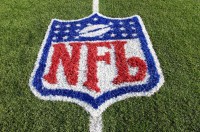 The road to the 44th Super Bowl will end in Miami on February 7, 2010. February 7, 2010 will mark the 10th Super Bowl that has been played in Miami — in 1968 (II), 1969 (III), 1971 (V), 1976 (X), 1979 (XIII), 1989 (XXIII), 1995 (XXIX), 1999 (XXXIII), 2007 (XLI) and 2010 (XLIV). It's that track record as a Super Bowl site, its pleasant February weather and an variety of outdoor activities that helped Miami overcome stiff competition time after time.
Super Bowl XLIV will be played on Sun Life Stadium(Land Shark Stadium throug the 2009 NFL Season), Miami Gardens, FL. Stadium has a seating capacity of 65,857; expandable to accommodate 75,000 if needed. With 195 luxury suites spanning three levels to choose from, the 2010 NFL Super Bowl  lines @ BetUS is going to be an exciting one. Each suite comes with private restrooms and bars, multiple televisions, as well as retractable windows and air conditioning. Every seat in the stadium is theater-style, and each end zone comes equipped with two large video scoreboards.
The majority of Super Bowl tickets are distributed to the NFL teams, with each team receiving 17.5 percent of the tickets. The non-participating teams receive 1.2 percent; and, the host team — Miami Dolphins — will receive five percent. The remaining tickets are controlled by the NFL. It distributes those primarily to NFL affiliated companies, the broadcast network, corporate sponsors, media, charities, fans and the host committee. Only about one percent of the tickets go to fans. What fans? Lucky ones. The annual Super Bowl random drawing determines exactly which fans.
Any town hosting a Super Bowl Sunday Game needs to ensure their fans absolute feasibility and access to their city. If you have arrived at Miami International Airport (MIA) you have a few transportation options to get from the Miami airport to your hotel, or to the Port of Miami for your cruise. Check with your hotel to see if they offer free airport shuttle service for guests. If so, ask them for detailed information about pick-up times and locations. If your hotel not offer free airport shuttle you can take a Taxi. Is an easy and popular option. It may be the best choice for a party of 1 or 2 people. Take a Super Shuttle it may be less expensive than a taxi, depending on how many people you have in your party. Private transportion might include a sedan, passenger van, or limousine – driven by a chauffeur. This option is the most stress-free, though it is sometimes more expensive than a taxi. For those whose main goal is to save money, public transportation is your best bet. You can pick one Rent a Car up as soon as your plane arrives.
If you have a friend or relative who is kind enough to pick you up at the airport, lucky you! Make sure they know the driving directions to the airport. They should be aware that there is no parking or waiting allowed on the curb outside of the airport terminal. They will need to park in short-term parking, or wait outside in the airport's Cell Phone Waiting Lot, until you call to tell them you are on the way. It is located just off of LeJeune Road and N.W. 31 Street. Make sure to tell them what concourse (A through J) you are standing in front of. They are allowed to pull over long enough to load you into the car.
You may have heard stories about tourists being murdered in Miami, or seen the crazy schemes on shows like CSI: Miami, Dexter, and Miami Vice. It is true that Miami has a history of crimes related to mob activity, drug activity, and simply a high rate of poverty. Miami still has one of the highest crime rates in the country, but thankfully the crime rate has been dropping in recent years.
The key to staying safe in Miami is to stay out of unsafe neighborhoods, and to always be aware of your surroundings. The areas that tourists frequent are often much safer than the neighborhoods with the highest levels of crime. When visiting Miami, you should know which areas to avoid. And make sure to always be aware and street-smart, even in the safer neighborhoods.
The safer areas where you may be spending most of your time are Miami Beach, Coconut Grove (but be aware of pockets of blighted areas nearby), Coral Gables, and Key Biscayne. Downtown Miami is fairly safe during the day, but be careful at night when traveling to one of the popular clubs, bars or restaurants in Brickell or the Design District.
Miami Beach is very safe during the day, but you may well run across a few vagrants. Most are harmless, but be on guard nevertheless. Miami Beach is full of people out at night, but try to travel with a companion or two. And be ready for that person who has had a few too many drinks and is looking for a fight.
If you are staying in Miami Beach, it may be best to go without a rental car and take a cab wherever you go. You won't have to worry about finding a parking spot, or having to walk through an unsafe alleyway or street to get to your destination.
Avoid central residential areas like Liberty City, Carol City, Overtown, and Opa Locka. These blighted areas have the highest levels of crime, and you don't want to get lost there.
Even in the most well-to-do neighborhoods, you should always be on guard. Saavy criminals target these areas for unlocked cars, valuables left in cars, carjacking, and even home invasions.
Safety Tips:
Be careful with your luggage at all times – when you check-in and check-out at the airport and at your hotel.
Keep your hotel door locked, and don't leave any valuables in an easy-to-find place in your room.
When driving or sightseeing, have your route planned in advance. Be very careful about opening a map in an obvious way – declaring your status as a lost tourist who probably has money in your pocket.
Avoid arguments with other drivers – Miami drivers officially have the worst road rage in the country.
Keep your car windows rolled up and doors locked at all times.
Don't wear flashy or expensive jewelry.
If approached by someone, simply move away quickly. If followed, go into a store or well-populated place.
If you find yourself in trouble, call 911.
Hispanics make up about 60% of Miami's population. Most visitors to Miami can get by speaking only English, but it may come in handy to brush up on some basic Spanish. You will need it if you plan to venture into largely Spanish-speaking areas like Little Havana or Hialeah, or just to speak to workers or vendors with limited English skills. Note that Miamians speak Latin American Spanish, as opposed to what you will hear in Spain – the two are very different.

Weather in Miami
Generally temperatures in Miami during February are mild with an average daytime temperature of 78, dipping to an average nighttime temperature of 61.
Super Bowl Address:
2269 Dan Marino Blvd, Miami Gardens, FL
Dolphin Stadium Super Bowl Game Day Parking:
Parking permit prices at the Super Bowl are typically as follows:
Cars, Vans, or SUV's; $60
Limousines or Towncars: $165
Bus's: $325
If you not have ticket you can watch Super Bowl XLIV on CBS Television or listen to CBS Radio.
Official Super Bowl XLIV Webs:
South Florida Super Bowl Host Committee 2010