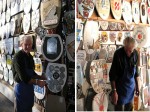 Located just outside of San Antonio in Alamo Heights, is Barney Smith's Toilet Seat Art Museum. The collection can not be found in a huge commercial building, but rather is situated snugly in Barney's small garage.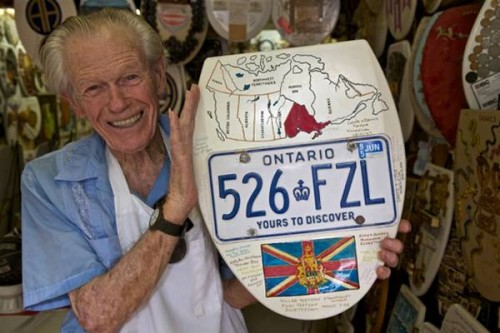 Why Toilet Seats?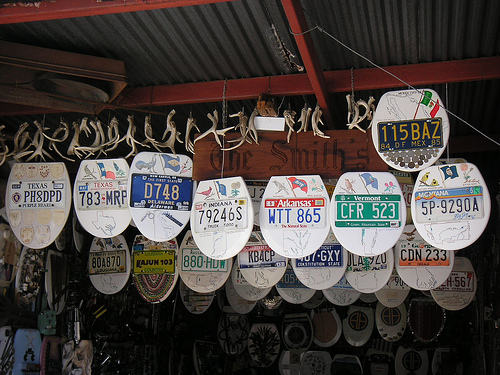 Once a master plumber, Barney Smith is now well into his 80's. An artist at heart, Smith chose to create his works of art on the backs of toilet seats simply because they were easy to access. His connections within the plumbing supply business regularly give him access to damaged toilet seats. Each toilet seat he works with is made of pressed wood. They're not going to sell, so he may as well turn them into works of art.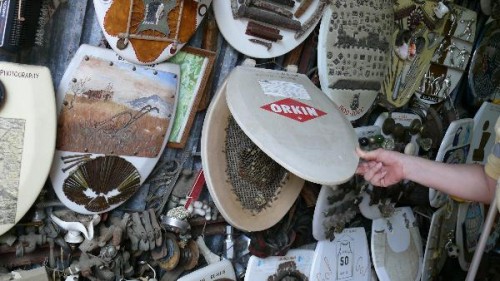 Barney Smith started decorating toilet seats somewhere around the late 1960's or early 1970's. At first, he was merely searching for a place to mount a set of deer antlers. He found that the toilet seat lid was the perfect shape for the mounting project. Little did he know then that he would continue to form a collection of over 700 unique toilet seats.
Inspiration Abounds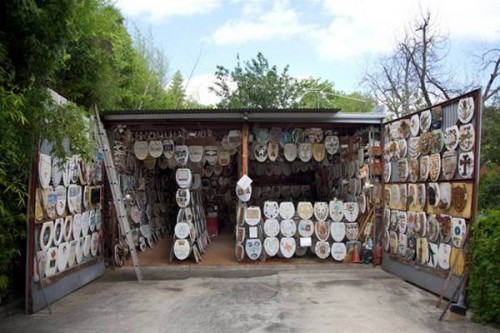 Every toilet seat that Barney decorates has an individual theme of its own. He will paint them or glue items to form a collage or image. Inspiration comes from a variety of sources. Some are very personal, inspired by life experiences. Others are mementos of trips taken around the world. A special collection even commemorates each of Barney's more than 60 wedding anniversaries!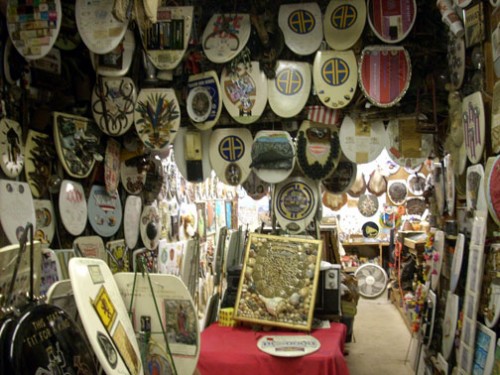 One favorite features the space shuttle Columbia and features the patch worn by those on flight and newspaper clippings outlining the shuttle's ultimate demise. Another depicts the fate of a group of yellow jackets and hornets. Smith explained to one reporter that after being stung by one he decided to glue it to a toilet seat. He viewed it as a reasonable form of payback.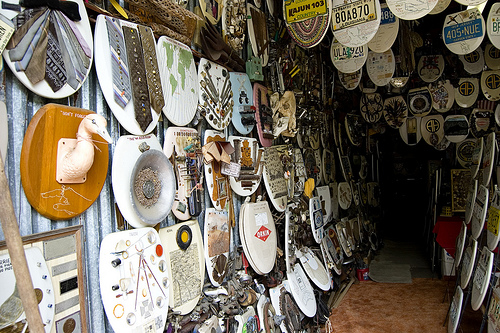 As the story goes, Barney Smith once told the Washington Post that his wife hid her gallstones. After having them removed, she hid the jar somewhere within their home. She did this, Barney admits, because she knew that they'd end up on a toilet seat if he were ever to find them. She's right – and he'll probably never find the jar.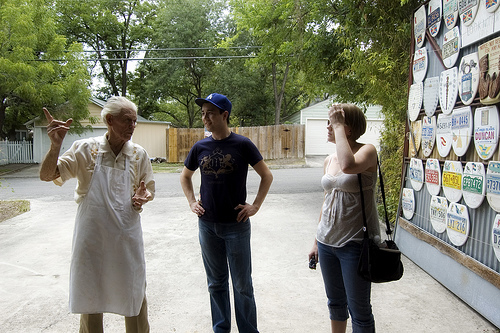 Barney Smith has created so many toilet seats he finds it difficult to choose a favorite. Finding each as meaning full as the next, he refuses to sell them and has carefully documented the creation of each one. If you turn over the seats you'll find a numeric code along with a list of materials used to create the seat and brief description of the place or event that inspired its creation.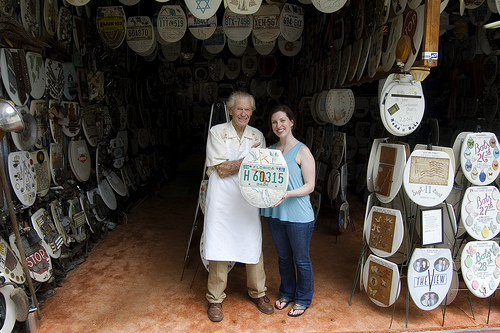 Visiting the Toilet Seat Museum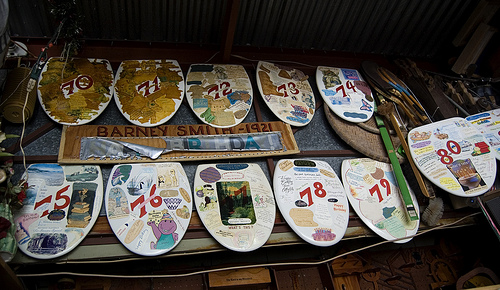 Velma Louise, Barney's wife, isn't a huge fan of his work, but she tolerates it as he leaves his collection in the garage. He did have to sell his old Winnebago to make room for his display, and his wife finds it to be somewhat obsessive.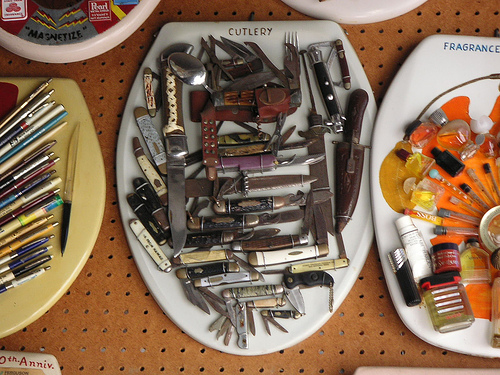 There are at least 1,000 visitors a year, if not more, that are more than happy to stop by and visit with Barney while viewing his collection of masterpieces. Barney loves speaking with each and every visitor, guiding them through his museum before showing them to the back room where they can relax while watching a 15 minute video collection outlining all of the media coverage his museum has received thus far.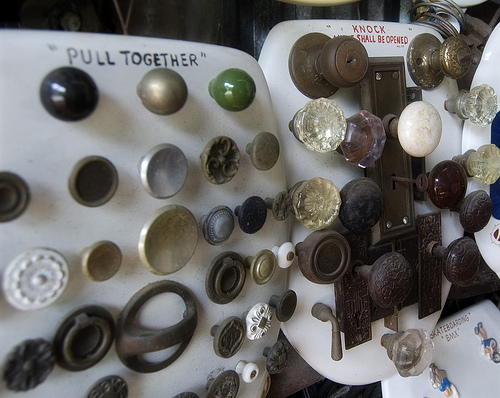 As for Barney's neighbors, they don't care. The toilet seat lids are snug behind the metal interior of his garage and there really isn't too much traffic from tourists stopping by to see the display. Tour buses aren't really welcome, per the neighbors, but all else are welcome in their neck of the woods.
Anyone is welcome to stop by, provided they call first to verify the hours, that is. Admission is free, though we're sure Barney wouldn't mind donations of materials for use in future works!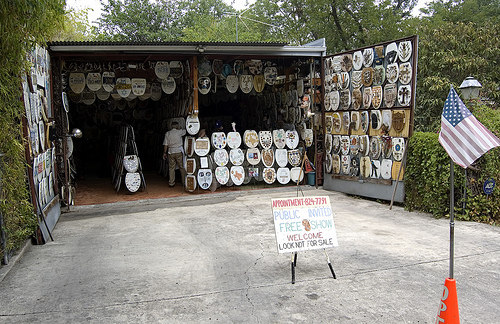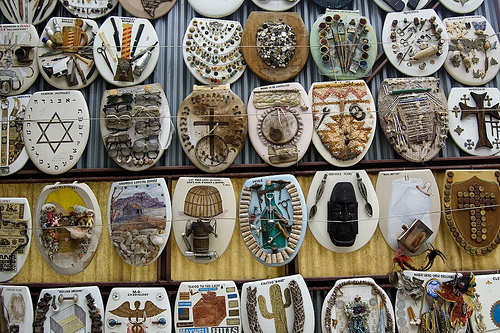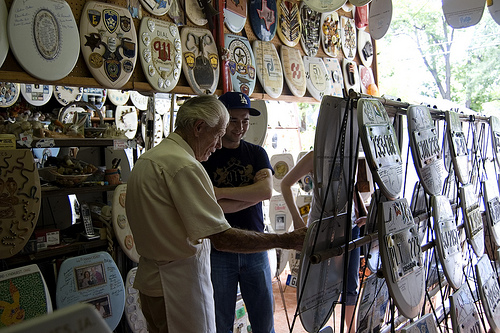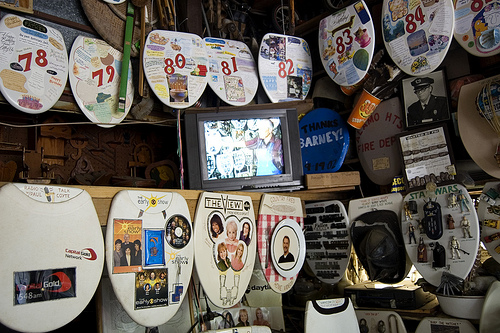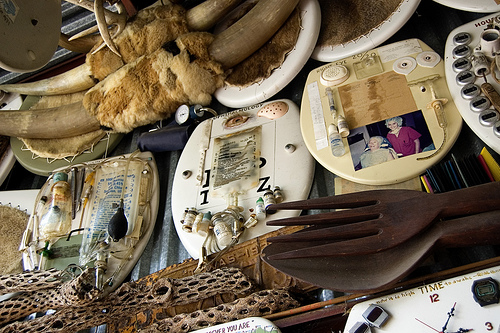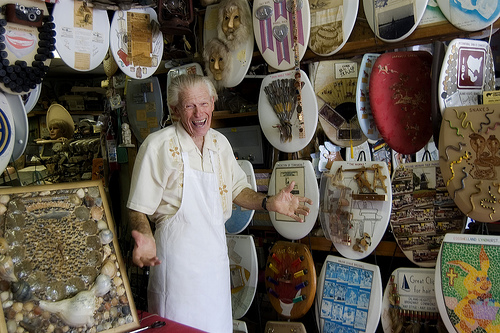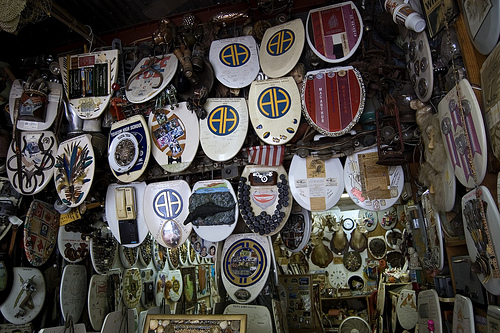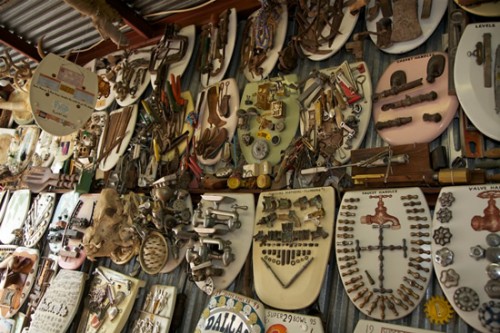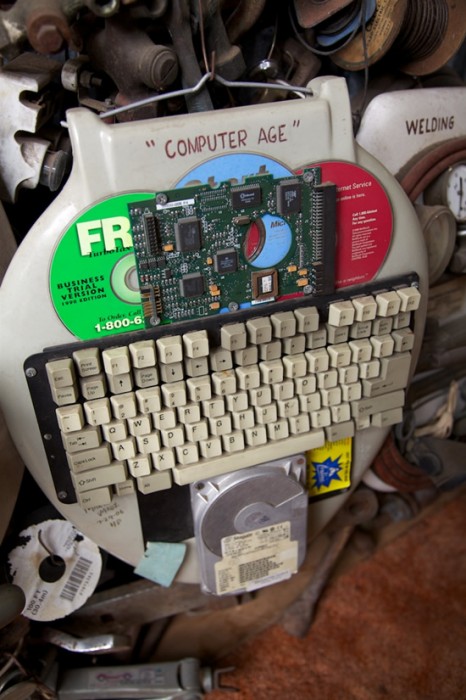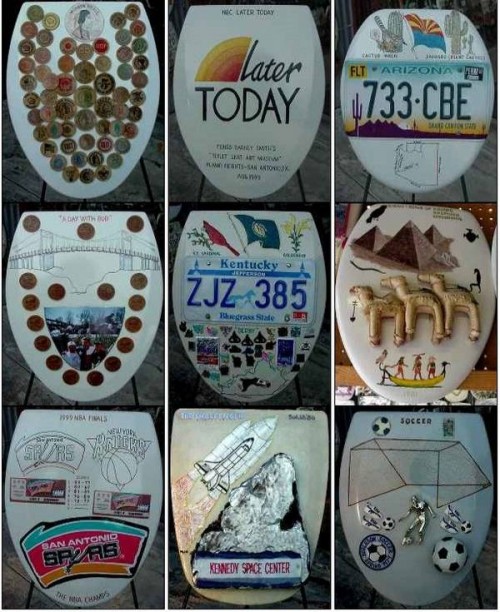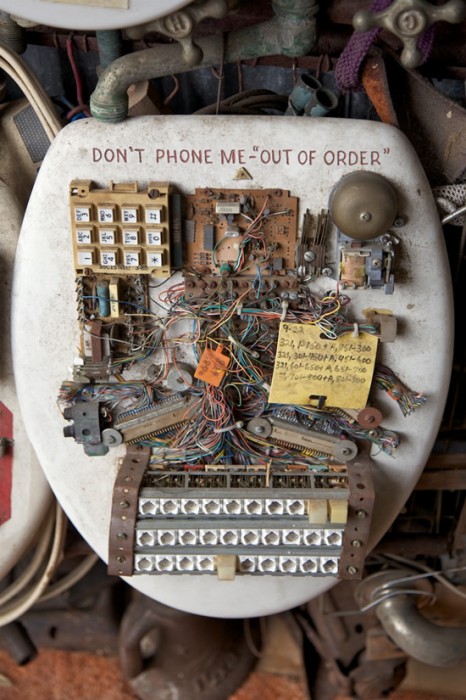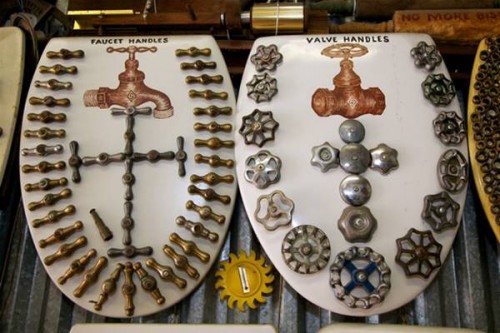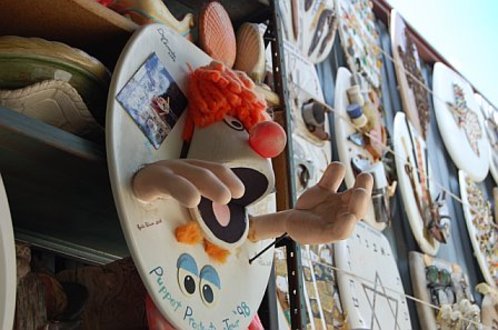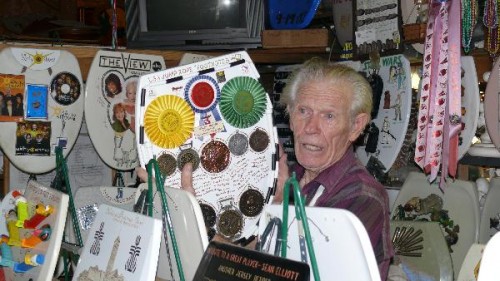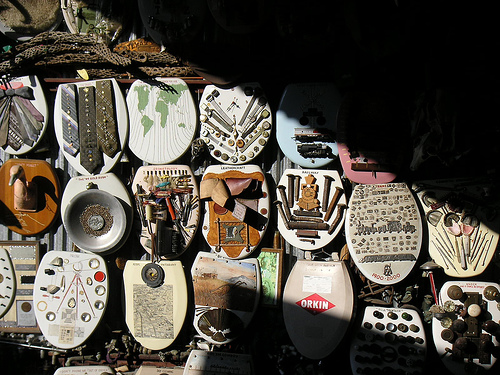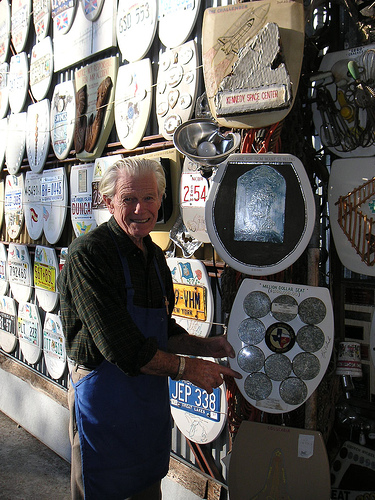 Barney Smith's Toilet Seat Art Museum
239 Abiso Ave
San Antonio (Alamo Heights), TX
Phone: 210-824-7791
Image credit: Flickr