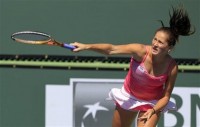 Bojana Jovanovski is Serbian tennis player, ranked world No. 53 and one of the youngest players in the top 100 on the WTA. She had a really bad day.
Missed flights are a part of life. But a plane taking you to the wrong airport? That's pretty rare. According to the LA Times Blog, that actually happened to Jovanovski over this weekend.
Jovanovski was trying to get to Carlsbad, California, for this week's Mercury Insurance Open, but her travel agent accidentally scheduled a flight to Carlsbad, New Mexico. After a long day of traveling from Washington, D.C., to Dallas to Albuquerque to the wrong Carlsbad, Jovanovski wasn't quick to notice the different locale.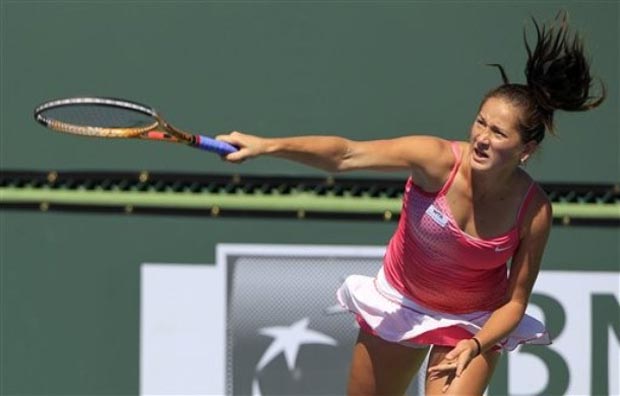 As she was waiting with her bags for tournament transport to pick her up late Saturday night, a man approached.
"What are you doing here?" the man asked. "Are you playing tennis?"
"Yeah, it's a tennis tournament," Jovanovski replied.
"Here?"
The 19-year-old Serbian called the tournament again, wondering where her ride was. She was told the driver was looking for her. "I am the only person here," she told them. "How can you not see me?"
"Are you in Carlsbad in California or in New Mexico?" the voice at the other end of the phone asked.
Jovanovski managed to arrive in the correct Carlsbad about 30 minutes before her first-round match was set to begin. Jovanovski lost a tough three-setter to Roberta Vinci, 3-6, 6-4, 6-1. Best excuse for a loss of all-time?
Try this interesting game!