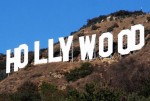 Looking back over the year, that 2009 was a great year for small films that said big things, while Hollywood enjoyed huge commercial success but appeared to have nothing to say. The long-awaited release of Avatar signalled a change in format, yet did not change the way we see the world. Here's selection of the Top 10 blockbuster films Hollywood has to offer us in 2009.


10. The Blind Side
Total Gross: $186,937,000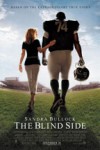 "The Blind Side" depicts the remarkable true story of Michael Oher, a homeless African-American youngster from a broken home, taken in by the Touhys, a well-to-do white family who help him fulfill his potential. At the same time, Oher's presence in the Touhys' lives leads them to some insightful self-discoveries of their own. Living in his new environment, the teen faces a completely different set of challenges to overcome. As a football player and student, Oher works hard and, with the help of his coaches and adopted family, becomes an All-American offensive left tackle.
Genre: Sport, Drama
Starring: Sandra Bullock, Tim McGraw, Kathy Bates, Quinton Aaron
Director: John Lee Hancock
Release date(s): November 20, 2009
Distributed by Warner Bros.
9. Ice Age: Dawn of the Dinosaurs
Total Gross: $196,573,705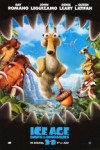 Manny, Sid, Diego, and Ellie are back in this third film in the computer-animated Ice Age series. With those creatures in starring roles, fans also get another dose of the vocal talents of Ray Romano, John Leguizamo, Denis Leary, and Queen Latifah, who are joined by SHAUN OF THE DEAD's Simon Pegg. In ICE AGE: DAWN OF THE DINOSAUR, Manny and Ellie are expecting their first baby, while Sid the sloth tries an unconventional way of starting a family that gets him into trouble. With all this talk of babies, Diego might be losing his saber-toothed edge, but a journey to save Sid may just turn the whole group into heroes. In addition to all that adventure, it wouldn't be an Ice Age film if Scrat weren't on a desperate hunt for an acorn, but he might get distracted by a shapely female squirrel.
Genre: Animation, Action, Adventure, Comedy, Family, Romance
Starring: Ray Romano, John Leguizamo, Denis Leary, Queen Latifah
Director: Carlos Saldanha
Release date(s): July 1, 2009
Distributed by 20th Century Fox
8. Monsters Vs. Aliens
Total Gross: $198,351,526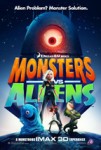 When a radioactive meteor hurtles into Susan Murphy (voiced by Reese Witherspoon) on her wedding day, she is transformed into a towering, platinum-haired giant. Taken away by the government and dubbed "Ginormica," Susan is introduced to other scientific oddities, including the amphibious Missing Link (Will Arnett), the dim blob B.O.B. (Seth Rogen), and the brilliant, bug-headed Dr. Cockroach (Hugh Laurie). These "monsters" are released from captivity when a massive alien robot sent by the scheming Gallaxhar (Rainn Wilson) appears in San Francisco and clearly does not come in peace. With little time to adjust to her new stature, Susan must learn to work with her strange allies to avoid an all-out extraterrestrial invasion. Co-directed by Rob Letterman (SHARK TALE) and Conrad Vernon (SHREK 2) for DreamWorks Studios, this enjoyable animated production riffs on 1950s sci-fi movies while also playfully referencing everything from DR. STRANGELOVE to CLOSE ENCOUNTERS OF THE THIRD KIND. The vocal talent, which also includes Stephen Colbert as a daft, keyboard-playing American president, is top-notch, adding plenty of personality to the super-sized visuals and eye-popping effects. Conveying an easy-going sense of humor that will delight kids and amuse adults, MONSTERS VS. ALIENS is fun family fare that is sure to leave everyone thoroughly entertained.
Genre: Animation, Action, Comedy, Family, Sci-Fi
Starring: Reese Witherspoon, Hugh Laurie, Will Arnett, Seth Rogen, Kiefer Sutherland, Rainn Wilson, Stephen Colbert, Paul Rudd
Director: Conrad Vernon, Rob Letterman
Release date(s): March 27, 2009
Distributed by Paramount Pictures
7. Avatar
Total Gross: $232,129,323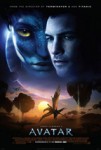 Avatar is the story of an ex-Marine who finds himself thrust into hostilities on an alien planet filled with exotic life forms. As an Avatar, a human mind in an alien body, he finds himself torn… Avatar is the story of an ex-Marine who finds himself thrust into hostilities on an alien planet filled with exotic life forms. As an Avatar, a human mind in an alien body, he finds himself torn between two worlds, in a desperate fight for his own survival and that of the indigenous people. More than ten years in the making, Avatar marks Cameron's return to feature directing since helming 1997's Titanic, the highest grossing film of all time and winner of eleven Oscars® including Best Picture. WETA Digital, renowned for its work in The Lord of the Rings Trilogy and King Kong, will incorporate new intuitive CGI technologies to transform the environments and characters into photorealistic 3D imagery that will transport the audience into the alien world rich with imaginative vistas, creatures and characters.
Genre: Action, Adventure, Sci-Fi, Thriller
Starring: Sam Worthington, Zoe Saldana, Stephen Lang, Sigourney Weaver, Michelle Rodriguez
Director: James Cameron
Release date(s): December 10, 2009
Distributed by 20th Century Fox
6. Star Trek
Total Gross: $257,730,019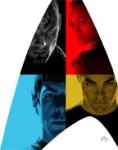 Those prepared to hate the reboot of STAR TREK–whether they're diehard fans or those in the anti-sci-fi camp–may be convinced to lower their shields after seeing this fun, action-filled film. Best known for creating mythology-driven series like LOST, J.J. Abrams has imbued his version with the elements that have made his shows such mind-bending entertainment while still keeping the soul of the saga intact. STAR TREK begins with an attack by an impossibly advanced Romulan ship captained by the tattooed, snarling Nero (Eric Bana). Among the survivors is the infant version of James T. Kirk (Chris Pine), who grows up to wreak havoc on the Iowa countryside. When Captain Christopher Pike (Bruce Greenwood) meets an adult Kirk, he encourages him to join Starfleet, giving him the opportunity to meet Spock (Zachary Quinto), Uhura (Zoe Saldana), and the rest of the characters audiences have loved for decades. Abrams has assembled a fine cast who seem to be aware of their predecessors but never resort to impressions. Both Quinto and Pine do a fine job with their portrayals of Kirk and Spock, and Karl Urban couldn't be better as Leonard McCoy. The supporting players–Simon Pegg (Scotty), John Cho (Sulu), and Anton Yelchin (Chekov)–all capture the essence of what drove their characters, though their screen time is limited. STAR TREK manages the nearly impossible: it pleases hardcore fans with plenty of in-jokes and references (and an appearance by the original Spock, Leonard Nimoy), but it doesn't alienate newcomers with tons of technobabble. The action and effects rank with any other top-tier summer blockbuster, but there's plenty of humor to balance the excitement. For anyone who (wrongly) felt he had to hide his trekker tendencies, this undeniably cool version of STAR TREK offers a chance to wear the "geek" label with pride.
Genre: Action, Adventure, Sci-Fi
Starring: Chris Pine, Zachary Quinto, Eric Bana, Bruce Greenwood, Karl Urban, Zoe Saldana, Simon Pegg, John Cho, Anton Yelchin, Ben Cross, Winona Ryder, Leonard Nimoy, Chris Hemsworth
Director: J.J. Abrams
Release date(s): May 8, 2009
Distributed by Paramount Pictures
5. The Hangover
Total Gross: $277,322,503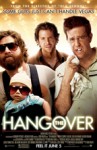 From "Old School" director Todd Phillips comes a comedy about a bachelor party gone very, very wrong. Two days before his wedding, Doug (JUSTIN BARTHA) drives to Las Vegas with his best buddies… From "Old School" director Todd Phillips comes a comedy about a bachelor party gone very, very wrong. Two days before his wedding, Doug (JUSTIN BARTHA) drives to Las Vegas with his best buddies Phil and Stu (BRADLEY COOPER and ED HELMS) and his future brother-in-law Alan (ZACH GALIFIANAKIS), for a blow-out bachelor party they vow they'll never forget. But when the three groomsmen wake up the next morning with pounding headaches, they can't remember a thing. Their luxury hotel suite is beyond trashed and the groom is nowhere to be found. With no clue about what happened and little time to spare, the trio must attempt to retrace their bad decisions from the night before in order to figure out where things went wrong in the hopes of finding Doug and getting him back to L.A. in time for his wedding.
But the more they begin to uncover, the more they realize just how much trouble they're really in.
Genre: Comedy
Starring: Bradley Cooper, Ed Helms, Zach Galifianakis, Justin Bartha, Jeffrey Tambor, Rachel Harris, Heather Graham, Rob Riggle
Director: Todd Phillips
Release date(s): June 5, 2009
Distributed by Warner Bros
4. The Twilight Saga: New Moon
Total Gross: $281,930,000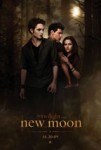 In the second installment of Stephenie Meyer's TWILIGHT series, the romance between mortal and vampire soars to a new level as BELLA SWAN (Kristen Stewart) delves deeper into the mysteries of the… In the second installment of Stephenie Meyer's TWILIGHT series, the romance between mortal and vampire soars to a new level as BELLA SWAN (Kristen Stewart) delves deeper into the mysteries of the supernatural world she yearns to become part of—only to find herself in greater peril than ever before. Following Bella's ill-fated 18th birthday party, EDWARD CULLEN (Robert Pattinson) and his family abandon the town of Forks, Washington, in an effort to protect her from the dangers inherent in their world. As the heartbroken Bella sleepwalks through her senior year of high school, numb and alone, she discovers Edward's image comes to her whenever she puts herself in jeopardy. Her desire to be with him at any cost leads her to take greater and greater risks. With the help of her childhood friend JACOB BLACK (Taylor Lautner), Bella refurbishes an old motorbike to carry her on her adventures. Bella's frozen heart is gradually thawed by her budding relationship with Jacob, a member of the mysterious Quileute tribe, who has a supernatural secret of his own. When a chance encounter brings Bella face to face with a former nemesis, only the intervention of a pack of supernaturally large wolves saves her from a grisly fate, and the encounter makes it frighteningly clear that Bella is still in grave danger. In a race against the clock, Bella learns the secret of the Quileutes and Edward's true motivation for leaving her. She also faces the prospect of a potentially deadly reunion with her beloved that is a far cry from the one she'd hoped for.
Genre: Drama, Fantasy, Horror, Romance, Thriller
Starring: Kristen Stewart, Robert Pattinson, Taylor Lautner, Dakota Fanning, Chaske Spencer, Bronson Pelletier, Alex Meraz, Kiowa Gordon, Tyson Houseman, Ashley Greene, Peter Facinelli, Elizabeth Reaser, Kellan Lutz, Nikki Reed, Jackson Rathbone, Edi Gathegi, Rachelle Lefevre, Billy Burke, Charlie Bewley, Jamie Campbell Bower, Daniel Cudmore, Christopher Heyerdahl, Cameron Bright, Noot Seer, Michael Sheen, Graham Greene, Tinsel Korey
Director: Chris Weitz
Release date(s): November 16, 2009
Distributed by Summit Entertainment
3. Up
Total Gross: $293,004,164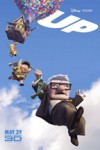 From Disney•Pixar comes Up, a comedy adventure about 78-year-old balloon salesman Carl Fredricksen, who finally fulfills his lifelong dream of a great adventure when he ties thousands of balloons to his house and flies away to the wilds of South America. But he discovers all too late that his biggest nightmare has stowed away on the trip: an overly optimistic 8-year-old Wilderness Explorer named Russell.
Genre: Animation, Adventure, Comedy, Family
Starring: Ed Asner, Jordan Nagai, Christopher Plummer, John Ratzenberger, Bob Peterson, Delroy Lindo, Jerome Ranft
Director: Pete Docter
Release date(s): May 13, 2009
Distributed by Walt Disney Pictures
2. Harry Potter and the Half-Blood Prince
Total Gross: $301,959,197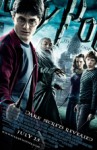 Though HARRY POTTER AND THE PRISONER OF AZKABAN director Alfonso Cuaron still holds the crown for best film in the series, David Yates is making an attempt at a coup with HARRY POTTER AND THE HALF-BLOOD PRINCE. Dark, gleefully funny, and beautifully shot, this adaptation of J.K. Rowling's novel should please fans despite numerous changes to the 650-page source material. In this sixth film in the series, Harry's (Daniel Radcliffe) inevitable confrontation with the dark wizard Voldemort grows closer, and Hogwarts headmaster Dumbledore (Michael Gambon) wants the young student to be prepared. He guides Harry through a memory of a young Voldemort, but an important moment is missing. Harry must extract this memory from the new Hogwarts teacher, Horace Slughorn (a perfectly slimy Jim Broadbent), who is as eager for fame as he is reluctant to revisit this painful moment. Meanwhile, romance rules the school of witches and wizards, with Hermione (Emma Watson) and Ron (Rupert Grint) refusing to admit their feelings for each other. Harry also harbors a secret love of his own: Ron's younger sister, Ginny (Bonnie Wright). But despite his crush, Harry keeps an eye on Snape (Alan Rickman) and Draco Malfoy (Tom Felton), who may be responsible for attacks on the school. HALF-BLOOD PRINCE deftly balances the humor of Hogwarts heartbreak and the thrills of dark villains attacking the school. The cast is as talented as ever, and the youngest members–Radcliffe, Grint, and Watson–have developed their talent well. However, this film is most remarkable for its fine cinematography from AMELIE director of photography Bruno Delbonnel. Using a muted palette, Delbonnel makes Hogwarts look hauntingly beautiful in a way that fans have never seen. There's always plenty of fun and adventure in the series, but this entry boasts impressive visuals as well.
Genre: Action, Adventure, Family, Fantasy, Mystery, Romance
Starring: Daniel Radcliffe, Rupert Grint, Emma Watson, Tom Felton, Michael Gambon, Jim Broadbent, Helena Bonham-Carter, David Bradley, Bonnie Wright, Robbie Coltrane, Warwick Davis, Alan Rickman, Maggie Smith, Helen McCrory, Hero Fiennes Tiffin
Director: David Yates
Release date(s): July 15, 2009
Distributed by Warner Bros. Pictures
1. Transformers: Revenge of the Fallen
Total Gross: $402,111,870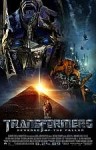 In the highly-anticipated Transformers: Revenge of the Fallen, debuting June 24, 2009, Sam Witwicky (Shia LaBeouf) again joins with the Autobots® against their sworn enemies, the Decepticons®. Michael Bay directs from a screenplay written by Ehren Kruger & Roberto Orci & Alex Kurtzman.
Genre: Action, Adventure, Sci-Fi
Starring: Shia LaBeouf, Megan Fox, Josh Duhamel, Tyrese Gibson, Kevin Dunn, Julie White, John Benjamin Hickey, Ramon Rodriguez, Isabel Lucas, John Turturro
Director: Michael Bay
Release date(s): June 19, 2009
Distributed by DreamWorks Pictures, Paramount Pictures