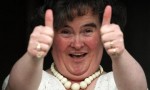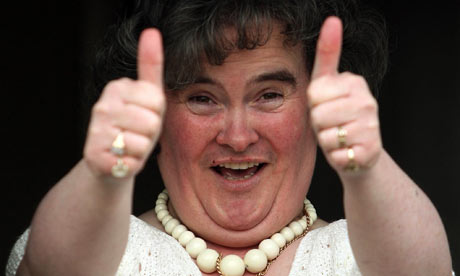 Britain's Got Talent star Susan Boyle's first album, I Dreamed a Dream, was released on 23 November 2009. Susan Boyle's first album has become the fast-selling debut album in UK chart history. 'I Dreamed A Dream' sold 410,000 copies in its first week, beating previous record holder Leona Lewis. It is also the fourth biggest first week sales for any artist album in chart history, according to the Official Charts Company. The 48-year-old's sales total has only been beaten by Oasis' 'Be Here Now', Coldplay's 'X & Y' and 'The Circus' by Take That. Boyle shot to fame earlier this year when footage of her as a contestant on Britain's Got Talent spread across the Internet.

In what was an otherwise quite week on the album chart, there were no other new entries inside the top-10. Meanwhile, the singles countdown was topped by comedian Peter Kay's charity single for the BBC's Children In Need.
Rihanna's 'Russian Roulette' was the only other new entry inside the top-10, charting at number six.
Come to think of it, even before the debut album became available physically, pre-orders showed that it stood great chances of turning into one of this year's biggest winners. However, not even the people with Boyle's record label, Syco, Simon Cowell's arm of Sony BMG, could have actually estimated the impressive reaction the material generated in fans.
Susan Boyle's debut in just one week it sold over 700,000 copies in the USA. Youtube videos of Boyle — from the show and her 1999 rendition of "Cry Me a River" — had been watched over 300 million times.