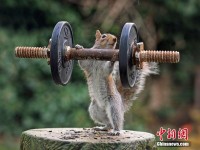 We had a Squirrel vs. Halloween mask, Kung fu squirrels, and now we have found a squirrel that develops muscles.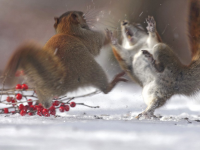 It all started peacefully, and then the squirrels began to fight for food.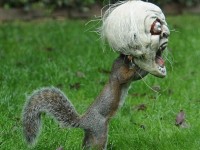 Gran Vicky Freeman, 54, hung the scary skull in her garden ready for trick or treat kids to wear on October 31 — but the cheeky rodent beat them to it. Grey squirrel gets in Halloween spirit with scary skull mask … like he's practicing his trick-or-treating skills in the run-up to Halloween.