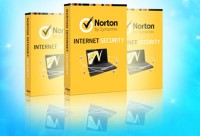 There's no doubt that the paid security options that the Norton 360 and Norton 360 Premier made by Symantec can provide are the best of the best. But when you're choosing the right software for your security needs it's important to think about your needs and your concerns. The problem that most people run into when it comes to choosing a security feature for their computer is that they want the cheapest option they can find. But true security doesn't come cheap. And the same is true with the Norton products.

Although both Norton 360 and Norton 360 Premier Edition offer many of the same benefits in terms of protecting your computer and identity, controlling what your kids can see, and being simple to use, Norton 360 Premier Edition also has some other benefits not available in the 360 edition.
Both Norton 360 Premier or Norton 360 users also have automatic backup to an external hard drive or online storage, and those who choose online storage get 25GB to protect thousands of documents, photos and songs, and the added benefit of computer cleaning and maintenance software to prevent crashes, and make your computer run faster and more efficiently. For full protection, choose Norton 360. When you do that you will be providing yourself with a second barrier protection against all the dangers of the internet. It is such a great way to avoid online hackers and other danger that is waiting for those that are on the web.