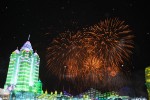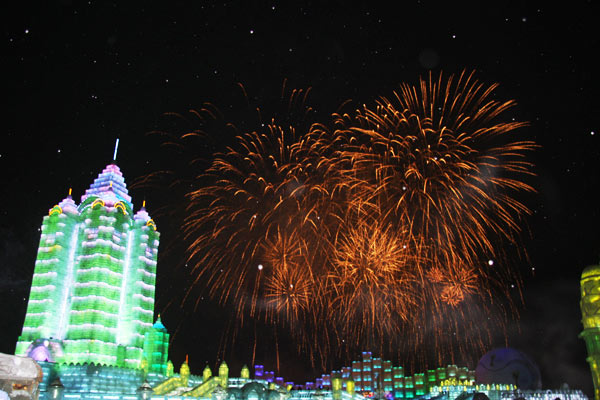 Harbin Ice and Snow World, one of the major venues for the 26th International Ice and Snow Festival, officially opens on January 5, 2010. The park features many large ice and snow sculptures based on landmarks from countries around the world.
The annual Harbin International Ice and Snow Sculpture Festival has been held since 1963. It had been interrupted for a number of years during the Cultural Revolution until it was resumed in 1985. Officially, the festival starts from January 5th and it lasts one month. However often the exhibitions open earlier and last longer, weather permitting. Ice sculpture decoration ranges from the modern technology of lasers to traditional ice lanterns. There are ice lantern park touring activities held in many parks in the city. Winter activities in the festival include Yabuli alpine skiing, winter-swimming in Songhua River, and the ice-lantern exhibition in Zhaolin Garden.
The Harbin Ice and Snow festival is one of the world's four largest ice and snow festivals, along with Japan's Sapporo Snow Festival, Canada's Quebec City Winter Carnival, and Norway's Ski Festival.