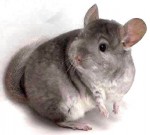 Where you can buy Road Kill Calendar 2010? Shocking and most daring calendar to date! People sell everything:
Road Kill Calendar 2010
Our shocking and most daring calendar to date!
12 shots of poignant English animal road kill (no pets)
Why purchase a calendar such as this?
Good question-
We are a nation of animal lovers…even dead ones
It's the perfect surreptitious gift for a Secret Santa Party. Every one would wonder who on earth would send such a gift. Stand back and observe the party come to life…or die a death!
Why not give it as a gift to someone you are not too fond of.
Wind up a friend. Certain people relish being controversial.
You love to shock and rattle everyone's cage.
You will own something that is totally unique.
If you have a wobbly kitchen table leg. Our calendar is perfect to shove under it.
With the credit crunch as it is, why not buy an impact gift at a resonable cost. This calendar is undoubtedly an impact present and reasonably priced at £8.00.
Let's face it our eyes are all drawn to road kill, we just cant help looking,even though we dont want to, and let us not forget magpies love road kill.
NOTE: No animal was deliberately maimed or killed in the production of this calendar.
HERE you can buy Road Kill Calendar 2010.