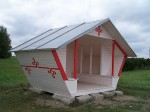 Creative and unusual bus stop designs that make the time you spend waiting for the bus a bit more bearable. Some of these bus stops are really crazy.
We hope and you will enjoy in these creative and unusual bus stop designs from around the world.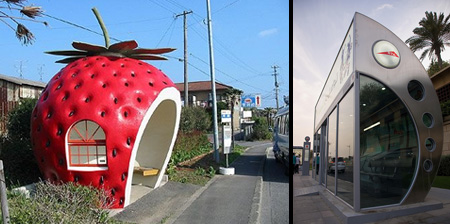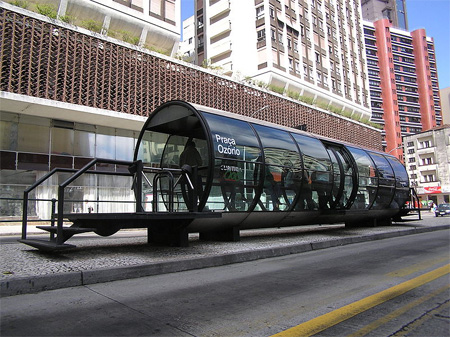 Curitiba Bus Stop – Futuristic public transport bus stop in Curitiba, Brazil.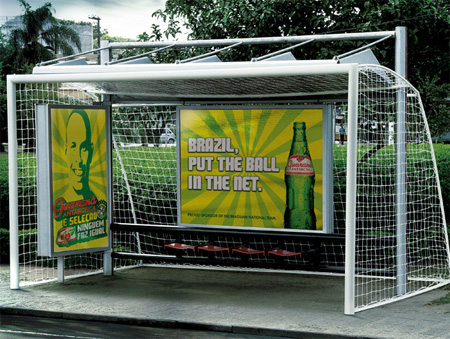 Guarana Antarctica Bus Stop – Football goal posts were placed in bus shelters around Sao Paulo, Brazil to promote the World Cup.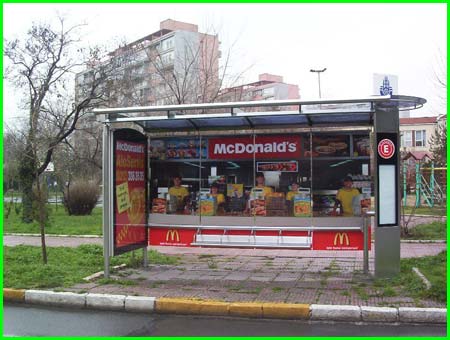 Istanbul, Turkey McDonalds Bus Stop – The world abounds in Mc Donald's fast food restaurants. A while ago in Istanbul, Mc Donald's even opened restaurants in bus stops. A creative and visually impactive concept that enhanced the brand's visibility better than any classic advertising billnoard.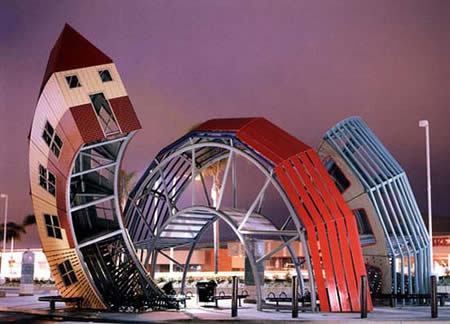 Ventura, CA Bus Stop – A bus stop in Ventura, California designed by Dennis Oppenheim.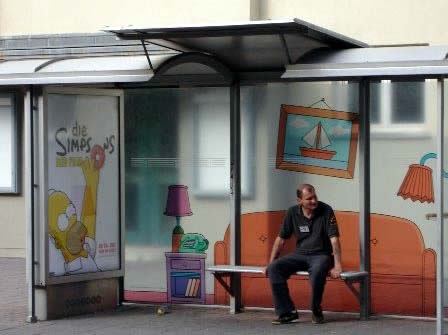 Germany, Simpsons Bus Stop – The Simpsons bus stop in Germany. An advertisement for the movie.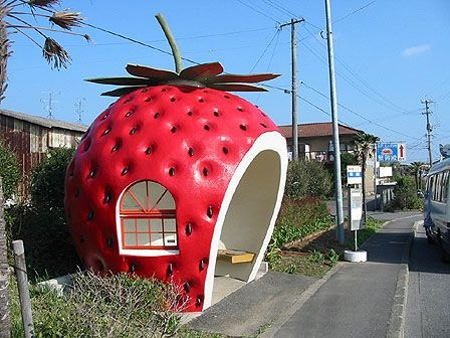 Strawberry Bus Stop – Strawberry bus stop from Japan.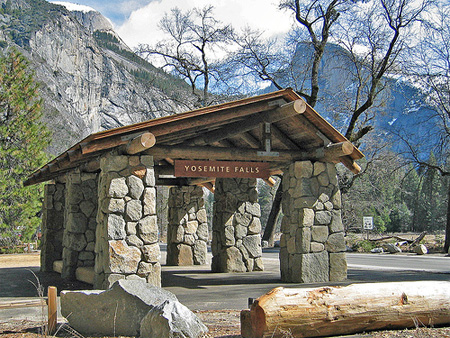 Yosemite Falls Bus Stop – Beautiful Yosemite Falls trail bus stop is perfectly suited for the setting.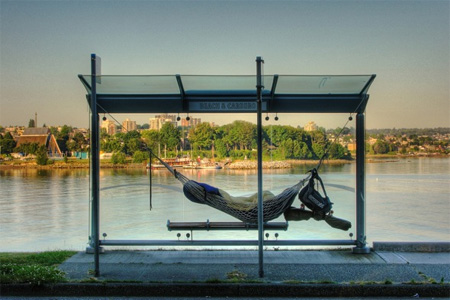 Hammock Bus Stop – Relax while you wait for the bus to arrive.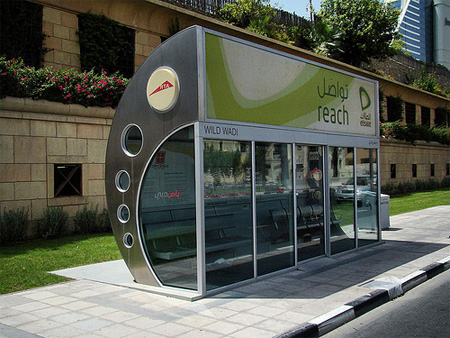 Air Conditioned Bus Stop – Fully enclosed bus stop with air conditioning in Dubai.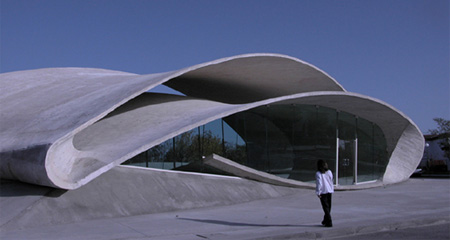 Casar de Caceres Bus Stop – This minimalist structure that looks like a single sheet of white concrete was designed by architect Justo García Rubío and located in Casar de Caceres, Spain.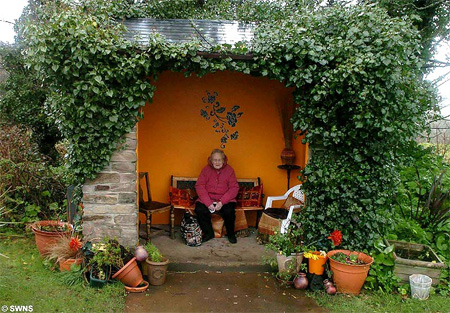 Moroccan Style Bus Stop – No ordinary bus stop decorated by Iris Hynd in Cornwall, England.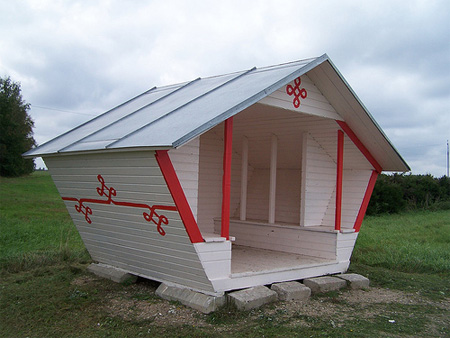 Estonian Bus Stop – Beautiful bus stop design from Estonia.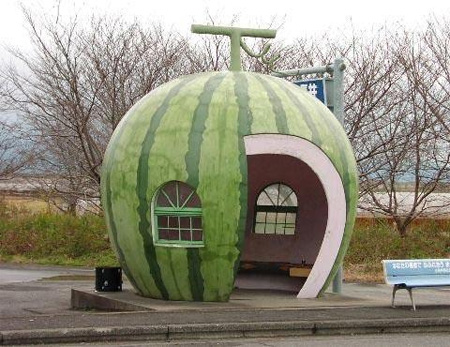 Watermelon Bus Stop – Creative watermelon bus stop in Ishaya, Japan.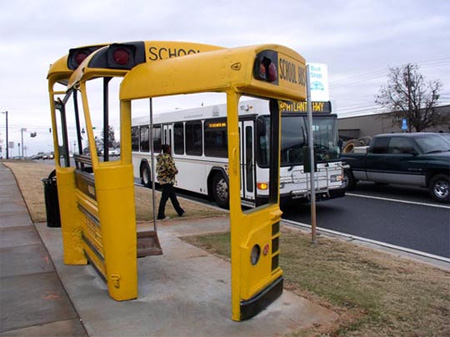 School Bus Bus Stop – Unusual "school bus" bus stop from Athens, Ga. The bus shelter is made from 3 old school buses.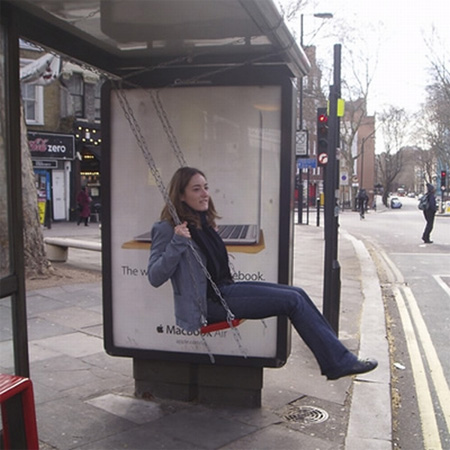 Swing Bus Stop – Creative London bus stop by Bruno Taylor gives commuters a chance to have a little bit of playtime while they wait for the bus.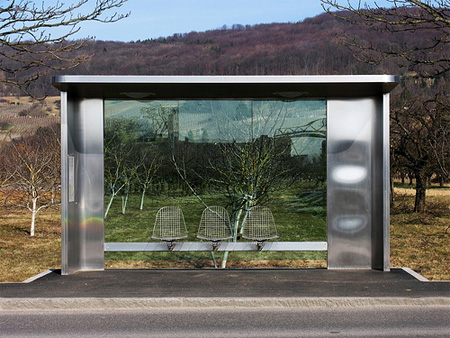 Vitra Bus Stop – Bus stop designed for the Vitra design museum in Germany.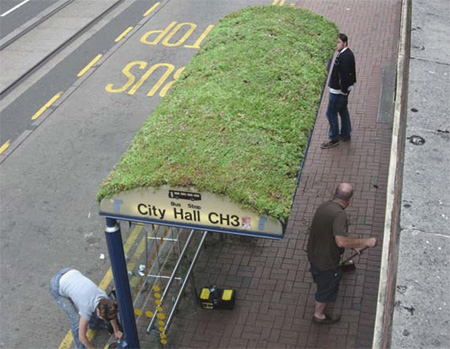 Sheffield Bus Stop – Creative bus shelter with grass roof in Sheffield, England.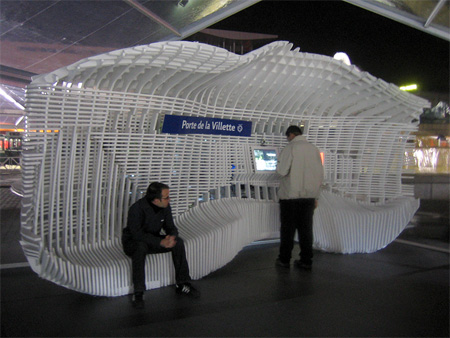 LED Bus Stop – Designed as part of the smart mobilities project, this bus stop was presented in Paris in 2008. Users waiting inside the bus stop could engage via a touch screen interface while pedestrians waiting outside could interact with a 6ft. custom LED display.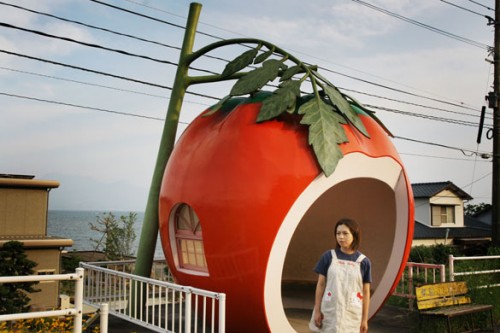 Tomato Bus Stop – Tomato-shaped bus stop in western Japan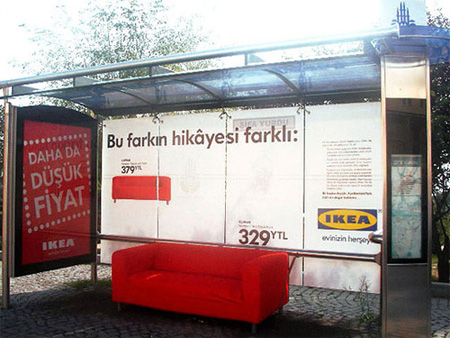 IKEA Bus Stop Advertisement – IKEA placed a sofa in a bus stop in Istanbul, Turkey.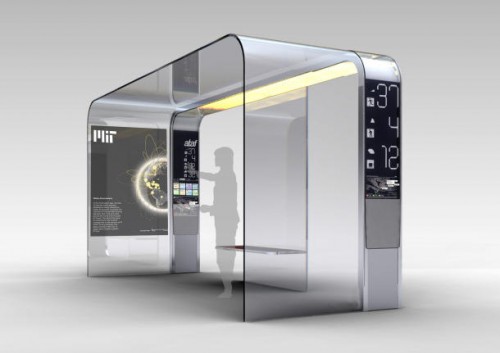 Future Bus Stop